Fall in "LOVE" with World Top Destination
World Top Destination with full of Fascinating Destination in the World. The world is full of surprising and wonderful Iconic Destination. We have come up with a list of the World Top Destination all Over Worldwide. The more you travel, the more you know that there is so much in the World still to discover. Check out the list below to see which is the World Top Destination travelers loved visiting the most.
World Top Tourist Destination
Paris, France
New York, United State
London, United Kingdom
Rome, Italy
Dubai, United Arab Emirates
Hong Kong, China
Rio De Janeiro, Brazil
Sydney, Australia
New Delhi, India
Paris, France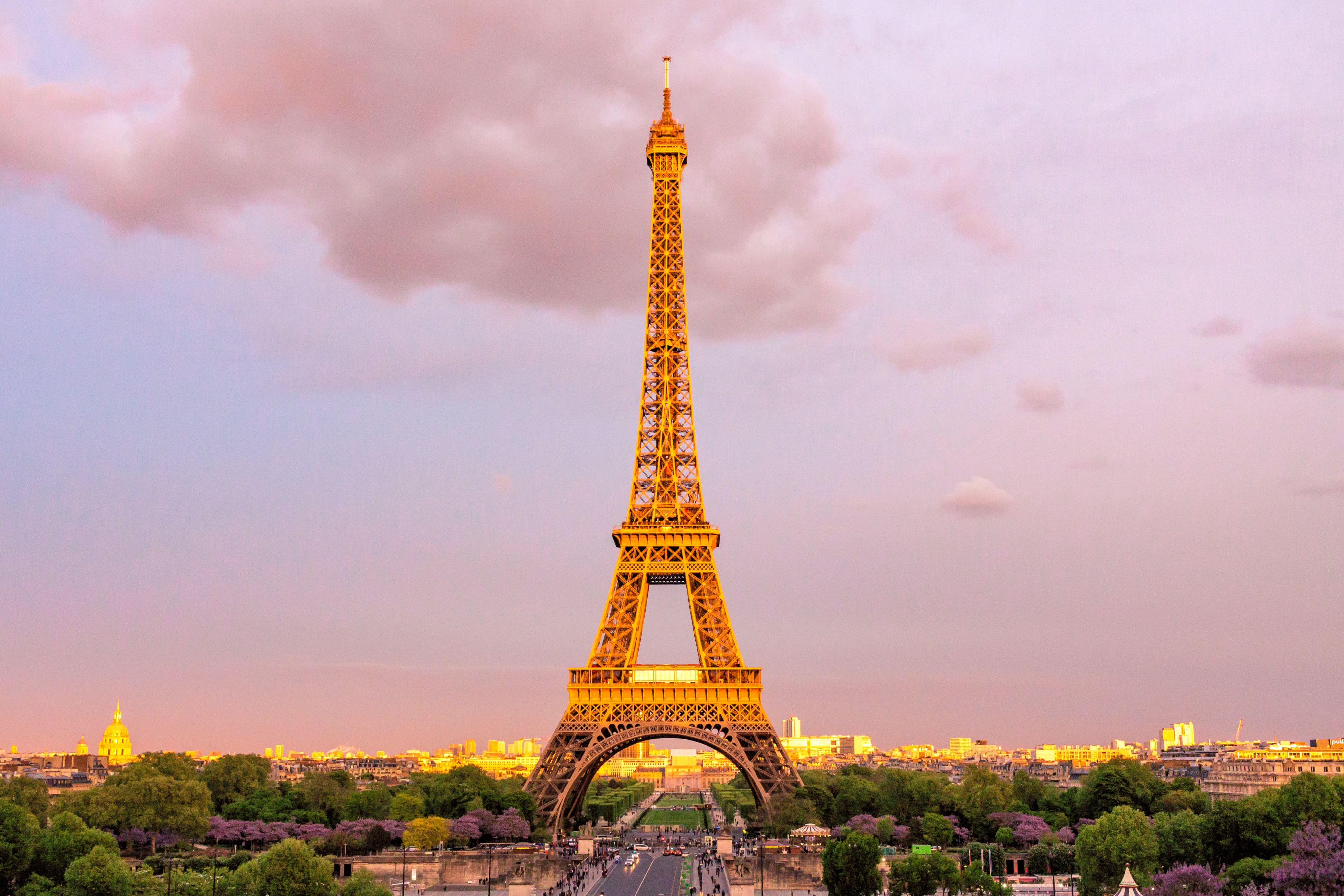 The City of Light draws millions of visitors every year from the world with its unforgettable experience. It is one of the World Top Destination in France. The divine cuisine and some vast art collections deserve some of the credit as well in Paris. Paris is a city of "many splendors,". Every visitor who visit Paris for the first time probably has the see punch list of some major attraction to hit in Paris the Louvre, The Eiffel Tower, Notre Dame, Le Marais, Arc de Triomphe etc. Just make sure you leave some time to wonder cities in Paris and eat I many cafes, restaurants, bistros and many as possible. And don t forget the shopping part as well, there are many markets are there whether your tastes run to the flea market or the Louis Vuitton you can find there.
Best Things to Do in Paris
Musée du Louvre

Notre-Dame Cathedral

Eiffel Tower

Le Marais

Sacred Heart Basilica of Montmartre
Best Hotels in Paris
Ritz Paris

La Reserve Paris

Hotel Plaza Athenee

Le Bristol Paris

Four Seasons Hotel George V
New York, United State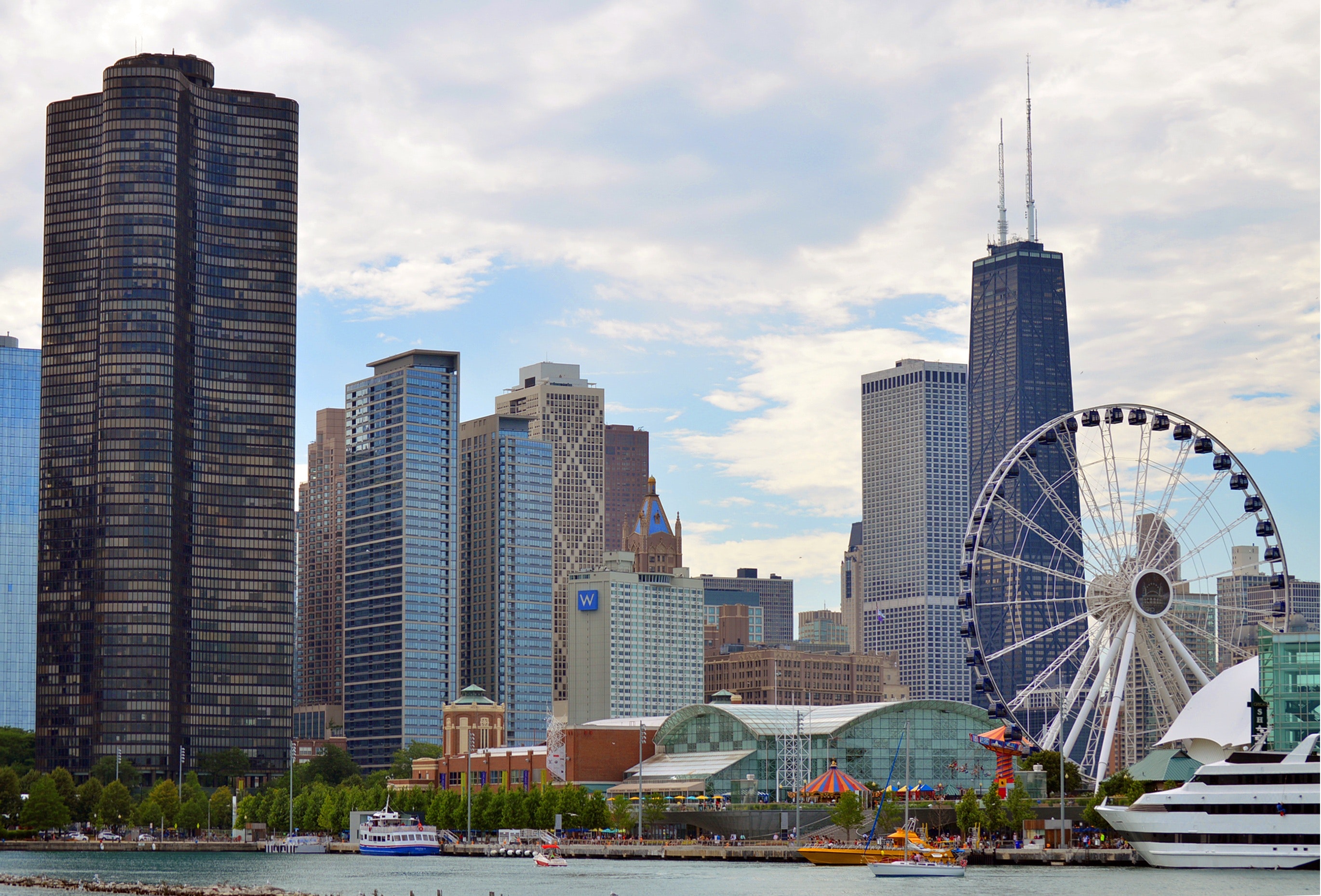 One world trade center, New York
The New York which is located in the northeastern U.S and is famous for New York City and most iconic Niagara Falls as well. It Is a World Top Destination in the USA for many famous Attractions In the World. This state has many Lakes, Mountains, famous and iconic Statue of liberty, State Buildings and many World famous Waterfalls.
Everyone wants to visit New York to see the statue of liberty, the met, Times Squares, etc. You can pick amazing neighborhood cities and go deep. You will Find The hole cities and exploring the non-touristy side of New York Which is just Incredibly Rewarding experience for travelers.
Best Things to Do in New York
Central Park

Statue of Liberty

Rockefeller Center

Brooklyn Bridge

Empire State Building

Times Square

St. Patrick's Cathedral
Best Hotels in New York
The Beekman, A Thompson Hotel

The Lowell Hotel New York

Crosby Street Hotel

The Greenwich Hotel

Park Hyatt
Suggested Read: Best Places to Visit in New York
London, United Kingdom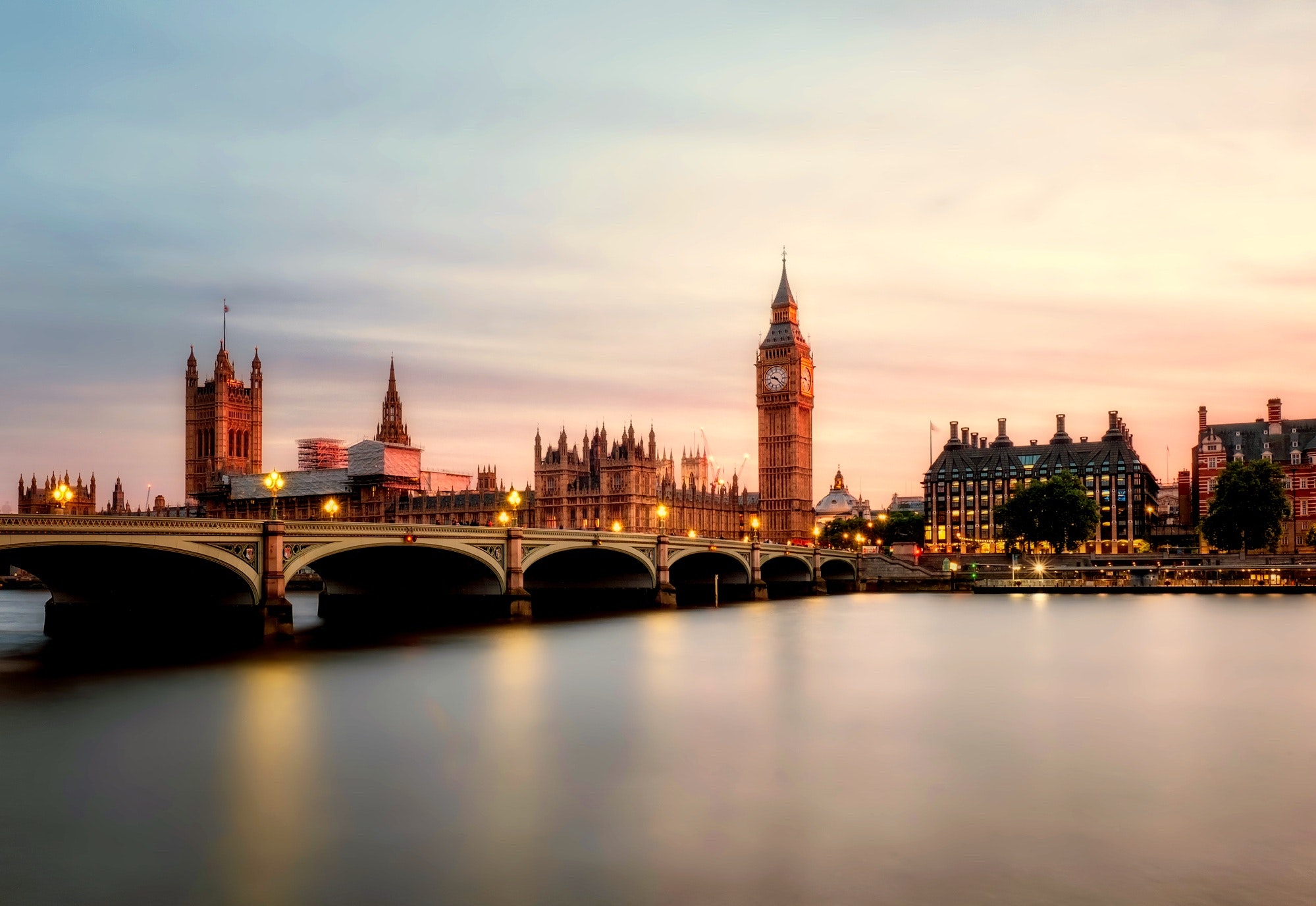 CityScape, London
The London which is the world's most visited city and World Top Destination. It is the Capital and the largest City of England. Home to a Plethora of Iconic places, including the house of parliament, Big Ben, Trafalgar, and Buckingham Palace. London is home to shopping mecca Oxford Street and the antique Street Market on Portobello. London is a Cosmopolitan City in England with very unique Historic traditions and a hip modern Culture. You can enjoy your tea and crumpets and enjoy and celebrate the royal city.
Best Things to Do in London
The British Museum

Tower of London

Hyde Park & Kensington Gardens

Tower Bridge

Churchill War Rooms

The London Eye
Best Hotels in London
Rosewood London

The Beaumont

The Milestone Hotel

Hotel 41

Corinthia Hotel London

The Goring
Rome, Italy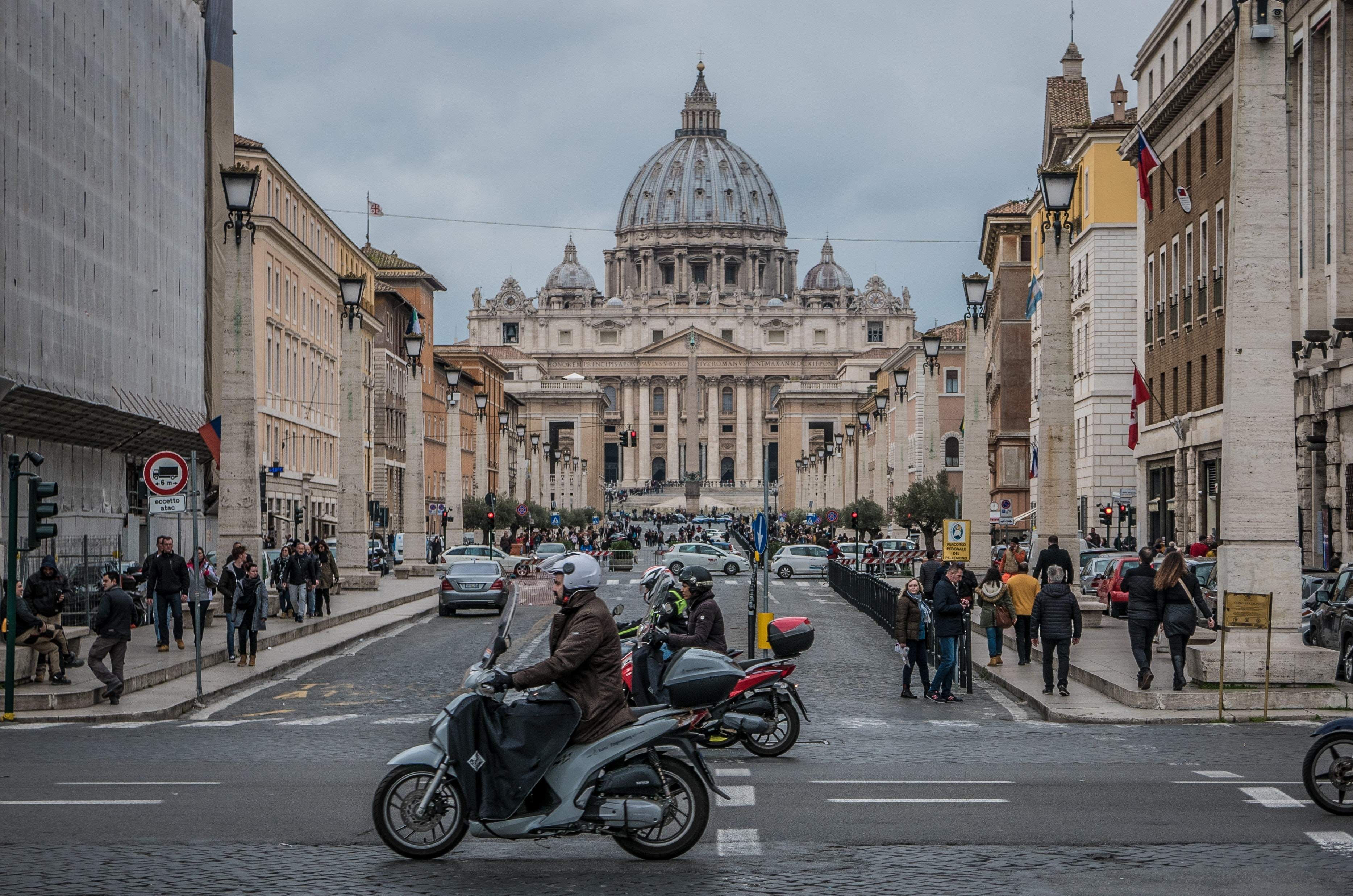 St peter s square, Rome
Rome is The Capital of Italy and it is one of the most important cities of the Ancient World and also one of the unique World Top Destination. It is called the city of Seven Hills. This is a huge city with many several district articles Containing restaurants, Nightlife, sightseeing and many more. Rome City is the famed city of the seven hills, the Vatican city, Roman Empire etc. Most of the visitors are absolutely certain that there is something magical about Rome. It is the mystery of nearby Vatican City or the ghosts of the Colosseum.
Rome is a fast-paced, modern and relevant city with the glittering designer storefront, sleek hotel, and state-of-the-art restaurant.
Best Things to Do in Rome
Colosseum

Galleria Borghese

Ancient Appian Way

Trevi Fountain

St. Peter's Basilica

Pantheon
Best Hotels in Rome
Hotel Eden

J.K. Place Roma

Hassler Roma

The Inn at the Roman Forum

The St. Regis Rome

Baglioni Hotel Regina
Dubai, United Arab Emirates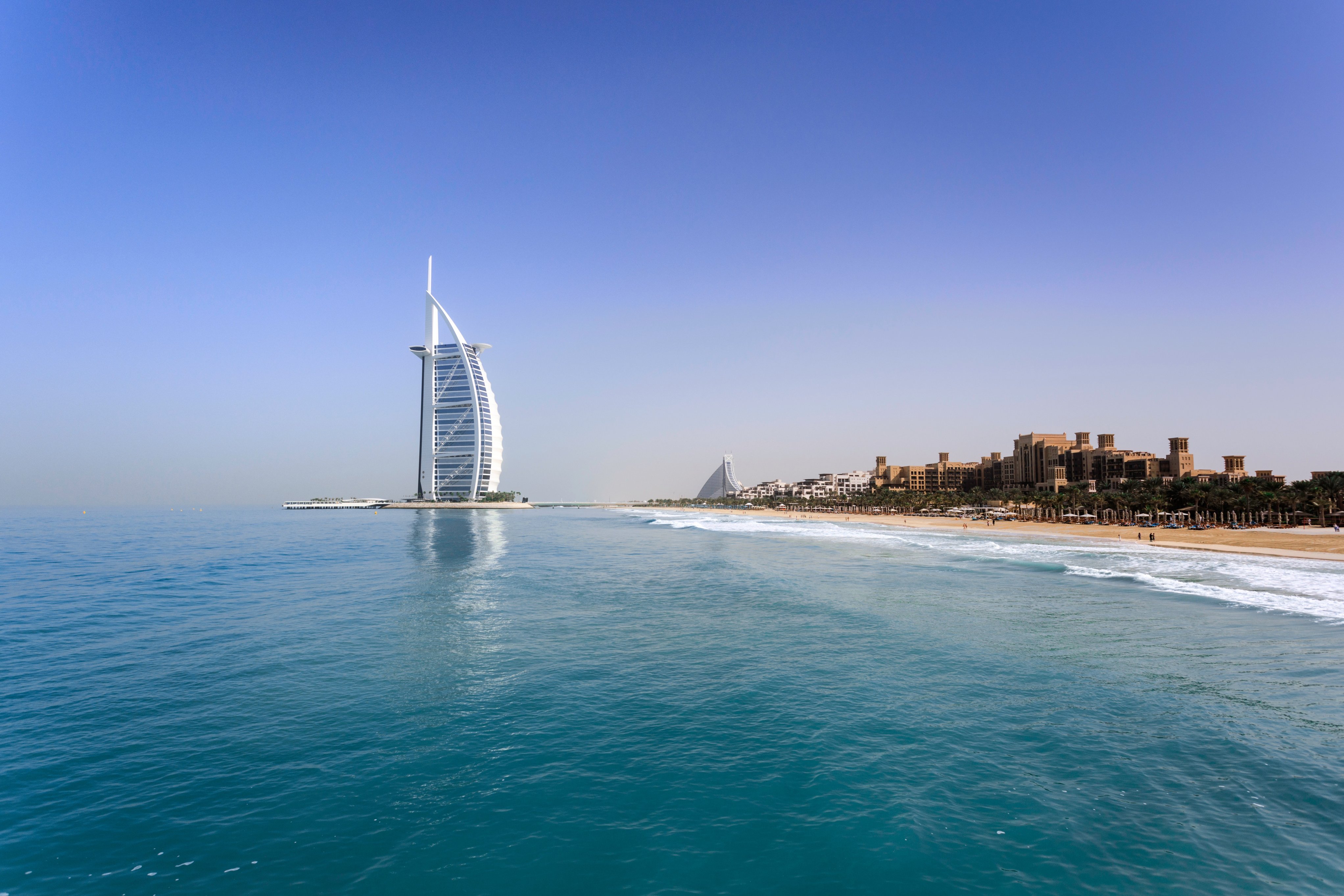 There is very much similarity in Dubai and Las Vegas, both the cities share a love for the nightlife, fantastical with skylines. Dubai is a World Top Destination that mixes modern culture with history. Adventure and experience with world-class shopping and entertainment, catch an event at the Dubai Opera, see downtown from top of the Burj Khalifa. The city is still growing its plans are underway for something bigger, better and best.
At one point, it was estimated that one-fourth of the world's construction cranes can be found here. If this is an indication, then the sky may not be able to limit the development of Dubai. Dubai is the home of the world's tallest tower, one of the world's largest shopping malls and one of the world's largest man-made marinas in the world. Dubai exploring the gold, textile and spice souks. if you are looking for thrill adventure you can float above the desert in a hot air balloon, climb aboard a high-speed ride at IMg worlds of Adventure or Skyline over the Palm Jumeirah.
Best Things to Do in Dubai
Burj Al Arab

Burj Khalifa

Dubai Fountains

Dubai Mall

Jumeirah Mosque

Gold and Spice Souks
Best Hotels in Dubai
Armani Hotel Dubai

Atlantis The Palm

Burj Al Arab

Raffles Dubai

Jumeirah Al Qasr

Grosvenor House
Must Read: Las Vegas City | Entertainment City
Hong Kong, China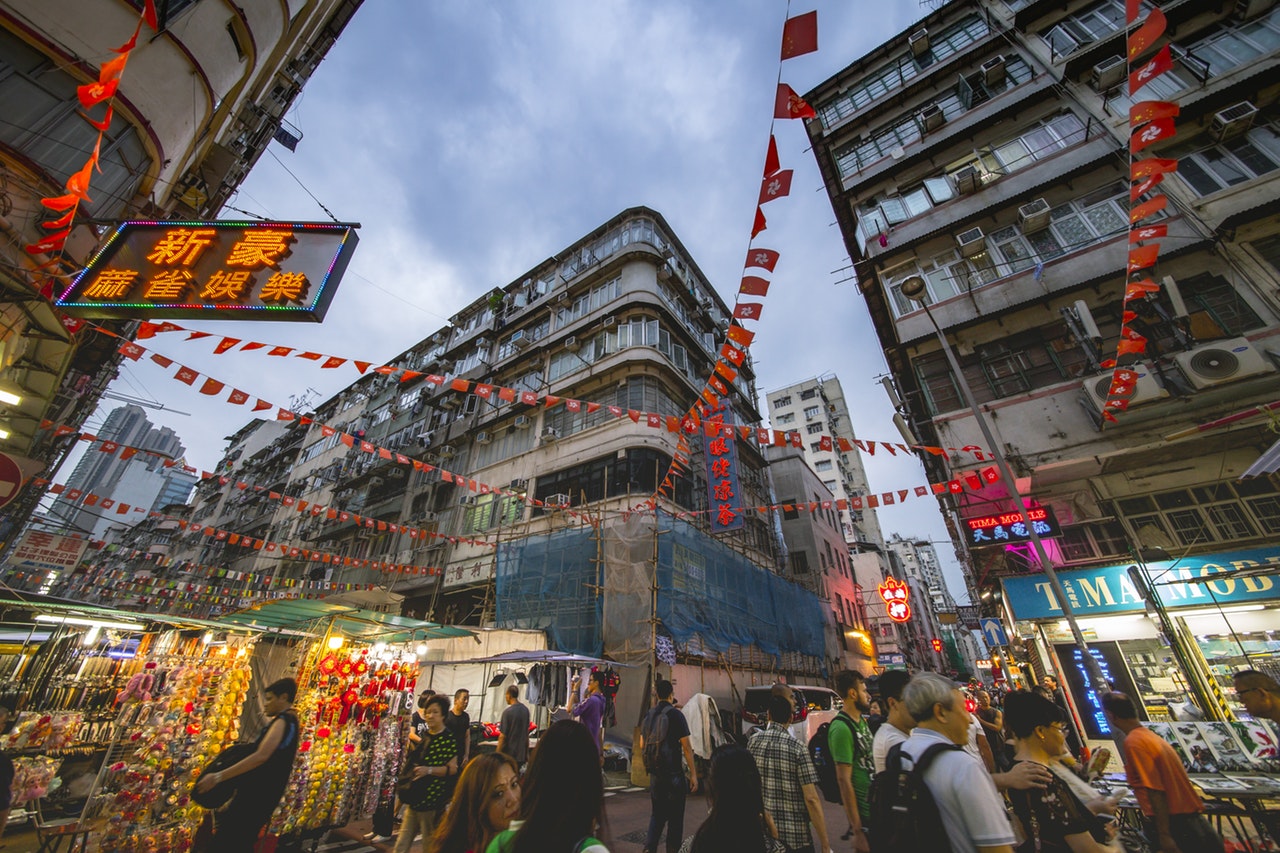 Hong Kong is autonomous territory, it ranks first in the world for the number of skyscrapers and it is a World Top Destination in China .it is the vibrant densely populated urban center. H.K is a major for shopping destination famed famous for bespoke tailors and Temple Street Market China. It is different from Chinese brothers like Shanghai and Beijing with its vibrant and versatile culture and stunning cityscape. This is a Great city for an Adventure hunter, Stop on a street vendor for fish balls on a stick or smelly tofu. Bakers offer wife cakes, pineapple buns and egg whiskers. If you are tired of local and Chinese specialties dishes, check some upscale offerings from some of the world's top chefs, like Alain Ducasse and many more chefs.
Best Things to Do in Hong Kong
Chi Lin NUnnery

Nan Lian Garden

Hong Kong Museum of History

Star Ferry

Victoria Peak

Street Markets

Lantau Island

Hong Kong Disneyland
Best Hotels in Hong Kong
Cordis Hong Kong at Langham Place

Four Seasons Hotel Hong Kong

The Upper House

Mandarin Oriental

The Ritz Carlton

Conrad
Rio de Janeiro, Brazil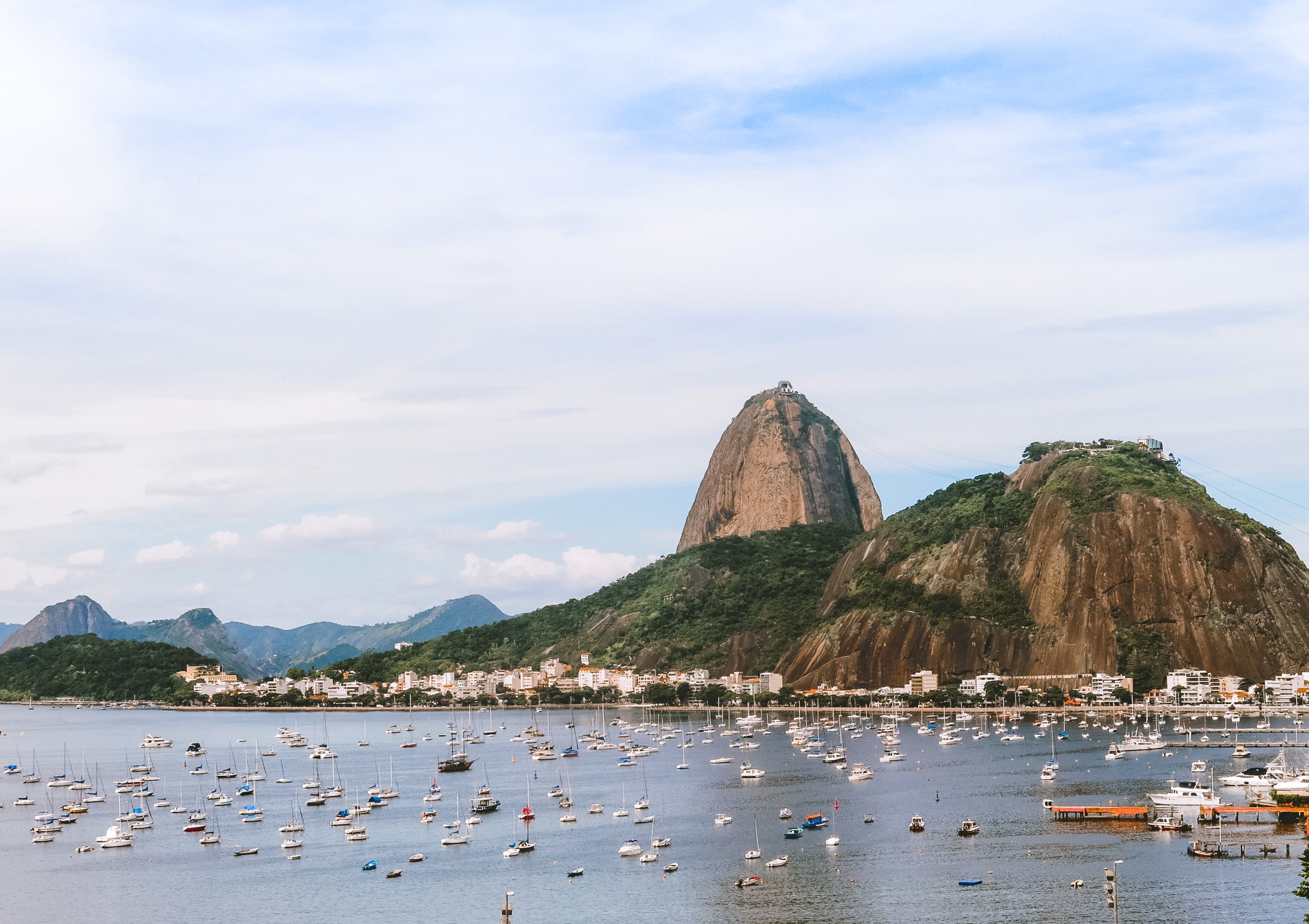 It is countable in World Top Destination Rio de Janeiro is a huge seaside city which is located in Brazil, famous and famed for Copacabana and Ipanema beaches,38 meters Christ the Redeemer Statue atop Mount Corcovado and for Sugar Mountains. The City is famous for its sprawling town and its Carnaval festivals. Rio De Janeiro Offers more than you can imagine and it offers all the time with breathtaking views from Corcovado Mountains and its malls and markets. It is a Holiday Paradise and marvelous city. The city is known for its love of the sport, they love to watch sports. You will find a city size with a bikini cloth in seaside Beaches.
Best Things to Do in Rio de Janeiro
Corcovado Christ the Redeemer

Centro Cultural Banco do Brasil

Prainha Beach

Ipanema Beach

Lapa

Sugarloaf Mountain

Jardim Botânico
Best Hotels in Rio de Janeiro
JW Marriott Hotel

Santa Teresa Hotel RJ MGallery By Sofitel

Sheraton Grand Rio Hotel & Resort

Caesar Park

Sofitel Rio de Janeiro Copacabana

Arena Copacabana Hotel

PortoBay Rio Internacional
Sydney, Australia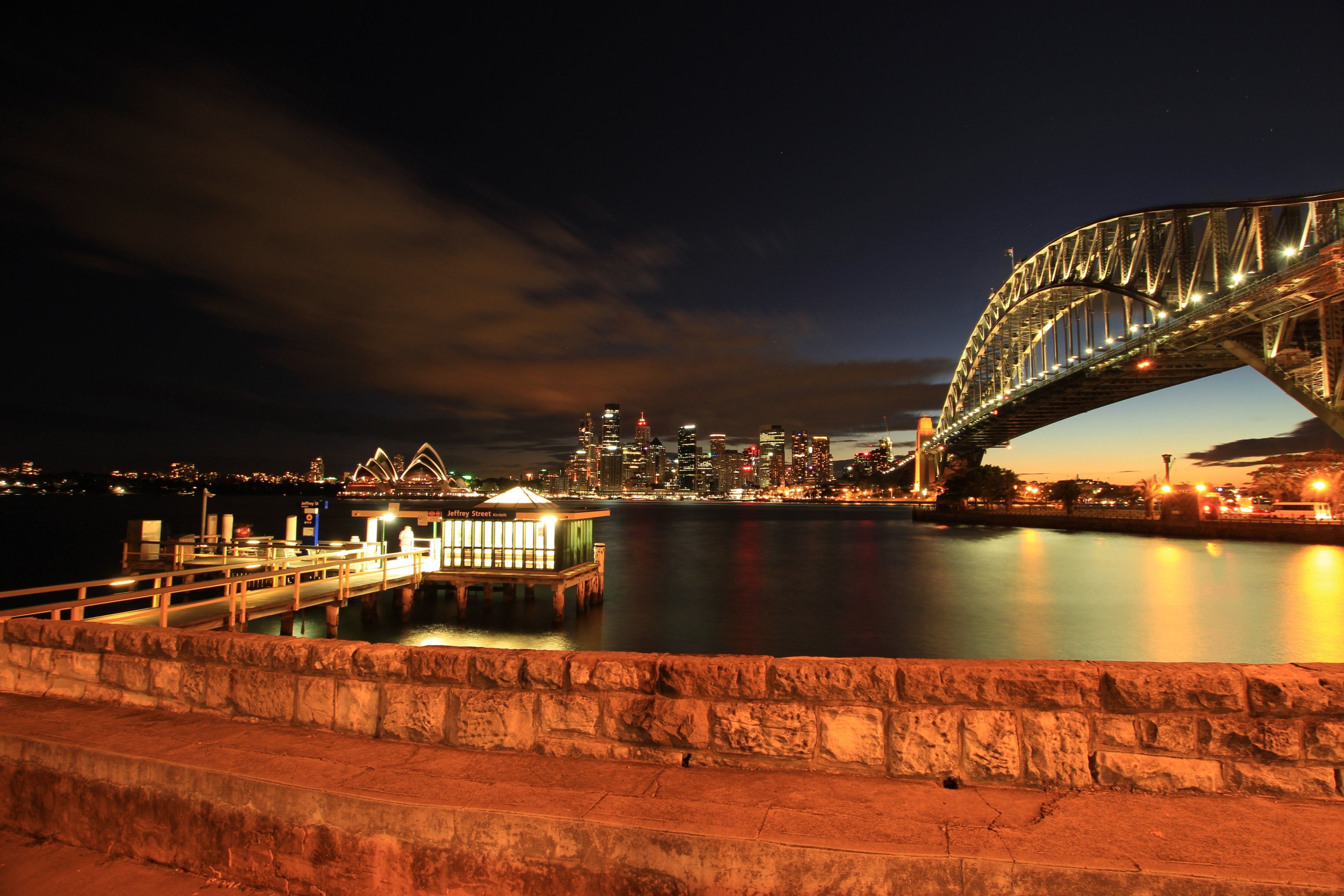 Sydney Capital of New South Wales and it is one of Australia's Largest Cities. It is famed for its harbourfront Sydney Opera House and iconic Sydney harbor bridge. City slickers, culture vulture and beach bombs evenly love Sydney. Climb on top of the Harbor Bridge and take a skywalk on the Sydney Tower for around 360-degree views of the city. You will Find a great shopping in Rock district and Pitt Streets in Sydney. Its features are something for everyone and it is one of World Top Destination.
Best Things to Do in Sydney
Sydney Harbour Bridge

Opera House Sydney

Royal Botanic Garden Sydney

Shelly Beach

Bondi Beach

The Rocks
Best Hotels in Sydney
Amora Hotel Jamison Sydney

Four Seasons Hotel Sydney

InterContinental Sydney

Park Hyatt Sydney

Pullman at Sydney Olympic Park

Quay West Suites Sydney
New Delhi, India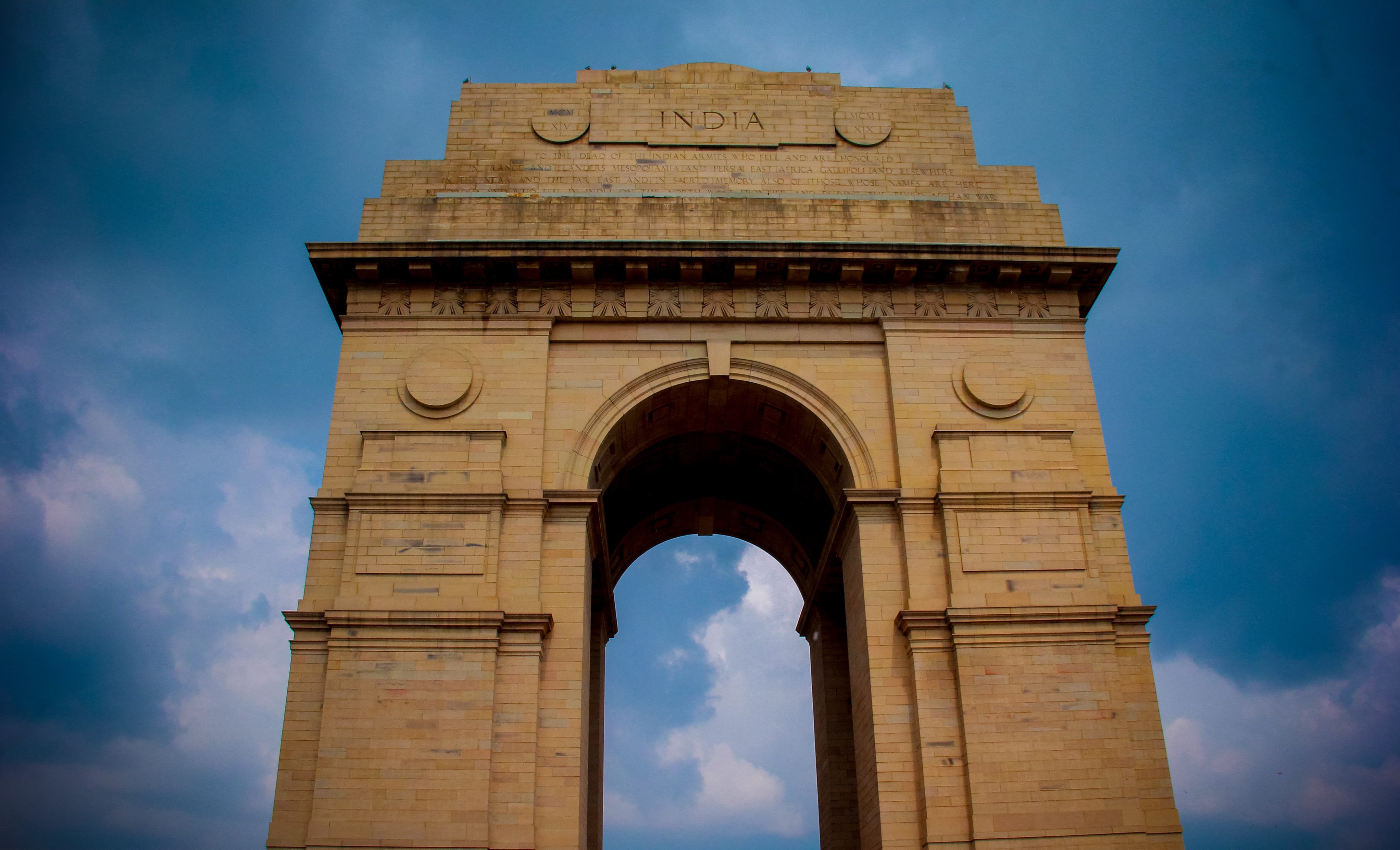 New Delhi is the Urban district of Delhi which is the National capital of India and seat all the three branches of the Government of India. Delhi is rich with Ancient history and Different culture, from Gandhi's Delhi home to the tomb of Humayun, A campus of Mughal buildings reminds of the Taj Mahal. Chaotic traffic is best for the locals. Negotiate a good price for taxis, shopping or travel on the new Delhi Metro.  By population, New-Delhi is the fourth-most-populous town in National Capital Territory of Delhi and famous in World Top Destination.
Best Things to Do in New Delhi
Swaminarayan Akshardham

Lodhi Garden

Humayun's Tomb

Gurudwara Bangla Sahib

qutub Minar

Taj Mahal

India Gate

Rashtrapati Bhavan
Best Hotels in New Delhi
Colonel's Retreat At The Airport

Roseate House

The Leela Ambience Convention Hotel

Hotel Amax Inn

Eros Hotel

The Lalit

The Park New
International Tourist Arrivals
In 2018, there were 1.323 billion international tourist arrivals through worldwide. Some light on the fastest growing tourist Destination or World Top Destination in the world based on international arrivals. Here is The Top 10 International Tourist Arrivals.
| | | |
| --- | --- | --- |
| Rank | Destination | International Tourist Arrivals |
| 1 | France | 86.9 million |
| 2 | Spain | 81.8 million |
| 3 | United States | 75.9 million |
| 4 | China | 60.7 million |
| 5 | Italy | 58.3 million |
| 6 | Mexico | 39.3 million |
| 7 | United Kingdom | 37.7 million |
| 8 | Turkey | 37.6 million |
| 9 | Germany | 37.5 million |
| 10 | Thailand | 35.4 million |
You can also read our articles which focus on Safari Holidays in Africa
Final Words:
In This Article, We acquired World Top Destination and get some Beautiful and iconic Destination worldwide. Therefore, after looking at all these breathtaking World Top Destination you can surely plan a fantastic Trip so, start packing your bags make your trip to any of these World Top Destination in a pretty hassle-free way. We hope this is very important push that will motivate you and your family to travel even more.
If you like this Article let us know your view in the comment below and doesn't forget to share, we'd love to hear your suggestion on which World Top Destinations you liked the most.