Most Haunted Places in the World that Are Beautiful Scary, With the crisp fall, air comes to the perfect conditions for visiting the scariest, spookiest and most haunted places, read on for the most Haunted Places in the World….if you dare!
Welcome to the Ghost World…
Here some of these places surrounding by full of mystery, with legends passed down for centuries. Others are newer but are down deep in their tragic pasts. Whether these locations are from the 12th century or 20th century, each has an interesting history and stories. There are several locations in the world with real reputations for being truly haunted places in the world.
Must Read: Famous Castles in the World
If you find some haunted places in the world, as well as a ghost trip to go along with it. But even if you're not a fan of paranormal activities, some of the most spooky and hunted locations are still worth your time.
World's Most Haunted Places
Bringing you the spookiest and most haunted places in the world and their horrifying stories, we dare all you with brave hearts to go across the world. These 'possessed' destinations are famous and most haunted places in the world.
Bhangarh Fort, India

Island of the Dolls, Mexico

Aokigahara Forest, Japan

Eastern State Penitentiary, Pennsylvania, United States

Pendle Hill, Lancashire, UK
Bhangarh Fort, India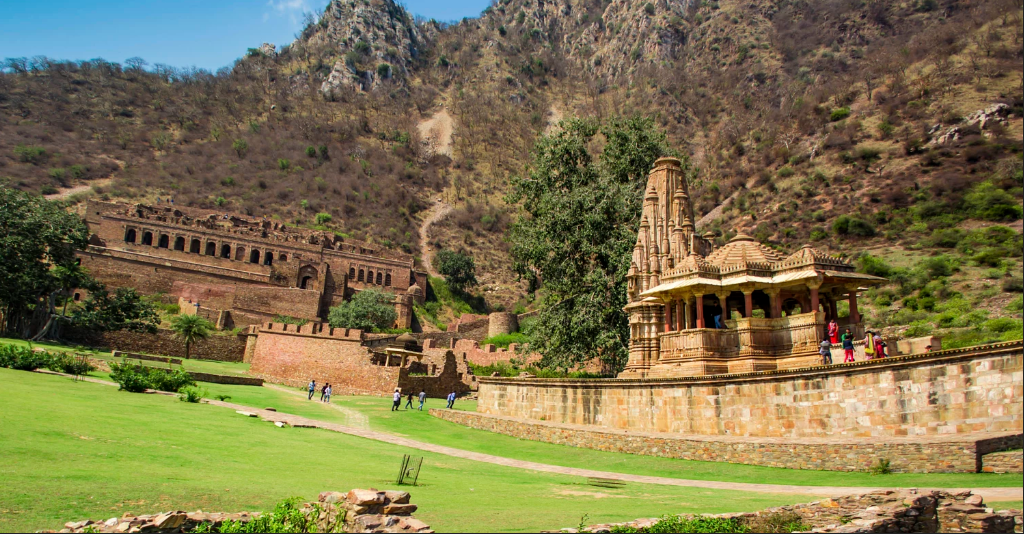 Sites: This historical memorial Fort was built by Raja Madho Singh in 1631. It is located a hundred miles southwest from Delhi (India), it is also called as Bhoot Bangla and haunted places in the world. Bhangarh is a small city from the Alwar district of Rajasthan. The city is made up of temples, gates, walls, markets, and many numerous things, this fort is built in the 17th century. Fort has many grand stories we can explore it. But do not be fooled by the beauty of these ruins as they are ranked as the most haunted places in India, and has been officially promoted as a tourist destination as well as haunted places in the world.
You can also Read: Most Visited Haunted Places in India Ever!
Story of Bhangarh: A wizard who falls in love with the Princess of Bhangarh. When Bhangarh princess foiled his spell to make her fall in love with him, the bitter wizard put a curse on the city. If any person who enters the city at night will never come out again, and paranormal activity is concentrate around the Dancers' Haveli (Dancers House) and Jauhari Bazar (Marketplace) in Bhangarh Fort.
Tip: It is possible to hire a guide who can show you the fort and sites and give you the details of its past. Be sure you have to visit in daylight as the fort is closed between sunset and sunrise, with locals convinced that anyone who spends the night amongst the ruins will never be seen again.
Location: Gola ka baas, Rajgarh Tehsil, Alwar, Bhangarh
Timing: Mon to Sun 6 AM to 6 PM
Haunted Places In India
Fern Hill Hotel

Brij Raj Bhavan in Kota

Kuldhara in Rajasthan

Dumas Black Sand Beach in Surat

GP Block in Meerut

Graveyard in Dagshai

Tunnel No. 33 on Shimla-Kalka Train Route

Charleville Mansion in Shimla

Savoy Hotel in Mussoorie

Delhi Cantonment Area

The Karkardooma Delhi Court
You Can Also, Read About: World Top Destination | Best cities in the world
Island of the Dolls, Mexico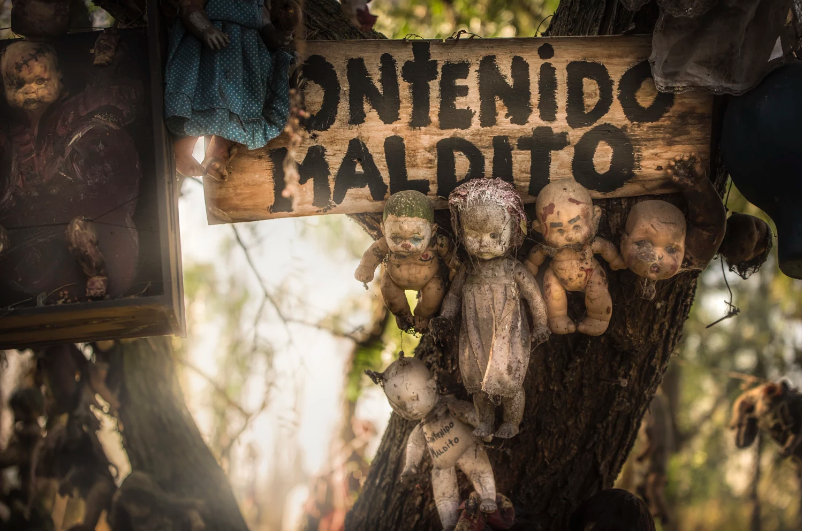 Sites: The islands of the dolls which is located in the center of Mexico City, it is very much close to the Estadio Azteca football stadium. The artificial Island of Dolls is one of the most haunted Places in the world. You can find a small island with a sad background, This island is also known as Isla de las Munecas. It is dedicated to the lost soul of a poor girl, this area has 10k of people, but this island is home of hundreds of terrifying dolls that all hanging on a tree. Dolls are threatening, even in the bright light of midday, but in the dark night, they are particularly horrible. It is one of the most famous and popular haunted places in the world.
Island of Dolls Story: It is said that Julian found a little girl drowned in mysterious conditions many years ago on this island and he was not able to save her life thereafter he saw a floating doll near the canals and that doll is possessed by that girl soul. He picked it up the doll and hung it to a tree. Julian is haunting by the spirit of that little girl and started hanging more dolls in an attempt to please her spirit. Local people say that the dolls move their heads and arms and even opened their eyes this activity shows one of the haunted places in the world.
Tip: The local's peoples are very faithful that the Isla de las Munecas is a charming location. After Julian's death in the year 2001, it has become a tourist attraction, where visitors bring more dolls. After Julian, the island becomes very famous.
Location:  Xochimilco, San Lorenzo, Ciudad de México, CDMX
Timing: Mon to Sun 9-AM to 6-PM
Haunted Places in Mexico
Posada del Sol

The Tasqueña Station

Hospicio Cabañas

Colegio Salvatierra

Casa de Los Tubos

The rainforests of Quintana Roo

House of Laments Guanajuato

Mapimi Silent Zone Durango

House of Mummies, Guanajuato

The Palacio De Lecumberri
Aokigahara Forest, Japan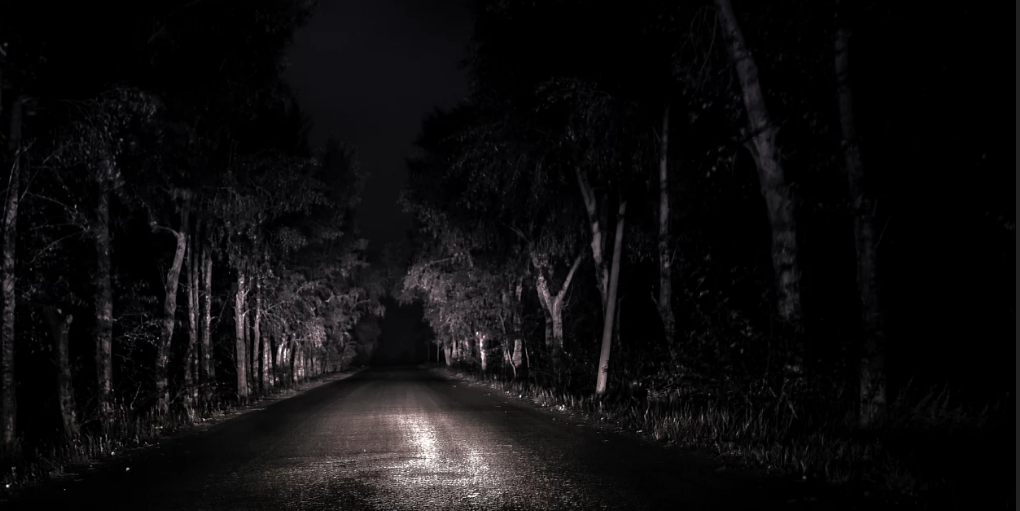 Sites: Haunted places in the world-Called "the perfect place to die," Aokigahara is also known as the  Sea of Trees. This forest is located in Fujinomiya shi, Japan. It will take at least 2-hour from Tokyo city. It is the world's second most popular and famous suicide and haunted places in the world. Aokigahara has several caves that fill with ice in a winter season, It is a popular destination for tourists and school trips. Parts of Aokigahara forest are very dense. In recent, this forest has become famous and popular known as "the suicide Forest", one of the world's most prevalent suicide sites. This site has reported 500 suicides since 1950.
Aokigahara Forest story:  It is world's third most popular place to die by suicide. Japanese local people believe and say that the suicides commit in the forest because of the forest trees, they generating paranormal activity. Some people also say that the forest is haunted by the spirits of those who commit suicide there. And that tourist who visited here they suicide who are sad and lost their path in the Dark Forest.
Tip: In this Forest compasses, cell phones, and GPS systems become useless in this volcanic land because of magnetic iron. So if you are lost, there is no way to get out or you can call anyone for help.
Location: Shoji, Fujikawaguchiko, Minamitsuru District, Yamanashi Prefecture
Timing: 24*7 Open
Haunted Places in Japan
The whispering Inukane Pass Tunnel at Fukuoka

The wailing women of Oiran Buchi

The ruins of the Nakagusuku Hotel

The lone soldier at Camp Hansen

The shrieking Banshee at Okiku's Well

The Creepy Round Schoolhouse at Bibai

The House of Horrors at Huis Ten Bosch

The martyrs of SSS Curve

The Super Scary Labyrinth of Fear

Nagasaki and Hiroshima
Eastern State Penitentiary, Pennsylvania, United States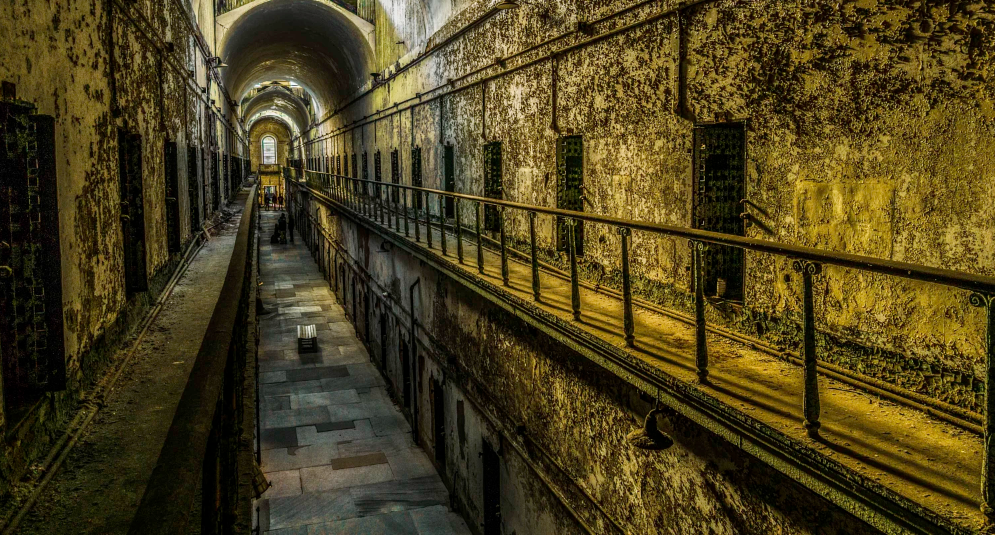 Sites: During its heyday, Eastern State Penitentiary was one of the most expensive and famous prisons in the world. It is built in 1829, Prisoners live alone, eat alone all the times. When prisoners left the cell, a guard covers his head with a black hood so he couldn't see or no one could see them. The site now welcomes thousands of tourist people every year, for its museum tour and ghost tours. This prisons which is close in 1971. And is considering by several sources to be one of the most haunted places in the world. There are many Haunted Houses in Chicago also which is full of adventure and horror.
Eastern State Penitentiary Stories: It has been reporting that nowadays in this Shadowy figures, laughter, and footsteps have all been report as paranormal activity within the prison walls. One major paranormal episode reported happen to a locksmith doing his restoration work in the cell block and he was working to remove an old lock from the cell door and a massive force overcame him so powerfully he was unable to move as well. Some people feel that there are some negative energy presences in the cell and it prove that it is the haunted places in the world.
Tip: Autumn, is the best time to visit such a towering structure of the past. You have to buy your tickets online. Paranormal investigations are available here with your own equipment and program, and with advance booking online.
Location: 2027 Fairmount Ave, Philadelphia, USA
Timing: Mon to Sun 10 AM to 5 PM
Want to know more About New York Visit: Best Places to Visit in New York
Haunted Places in United States
Winchester Mystery House, San Jose, California

Hotel Monte Vista, Flagstaff, Arizona

Cahawba, Alabama

Pine Barrens, New Jersey

St. Augustine Lighthouse, Florida

San Fernando Cathedral, San Antonio, Texas

Mizpah Hotel, Tonopah, Nevada

New Amsterdam Theatre, New York City

Gettysburg Battlefield, Pennsylvania

Moon River Brewing Company, Savannah, Georgia

El Adobe de Capistrano in California
Suggested: Tourist Attractions in USA
Pendle Hill, Lancashire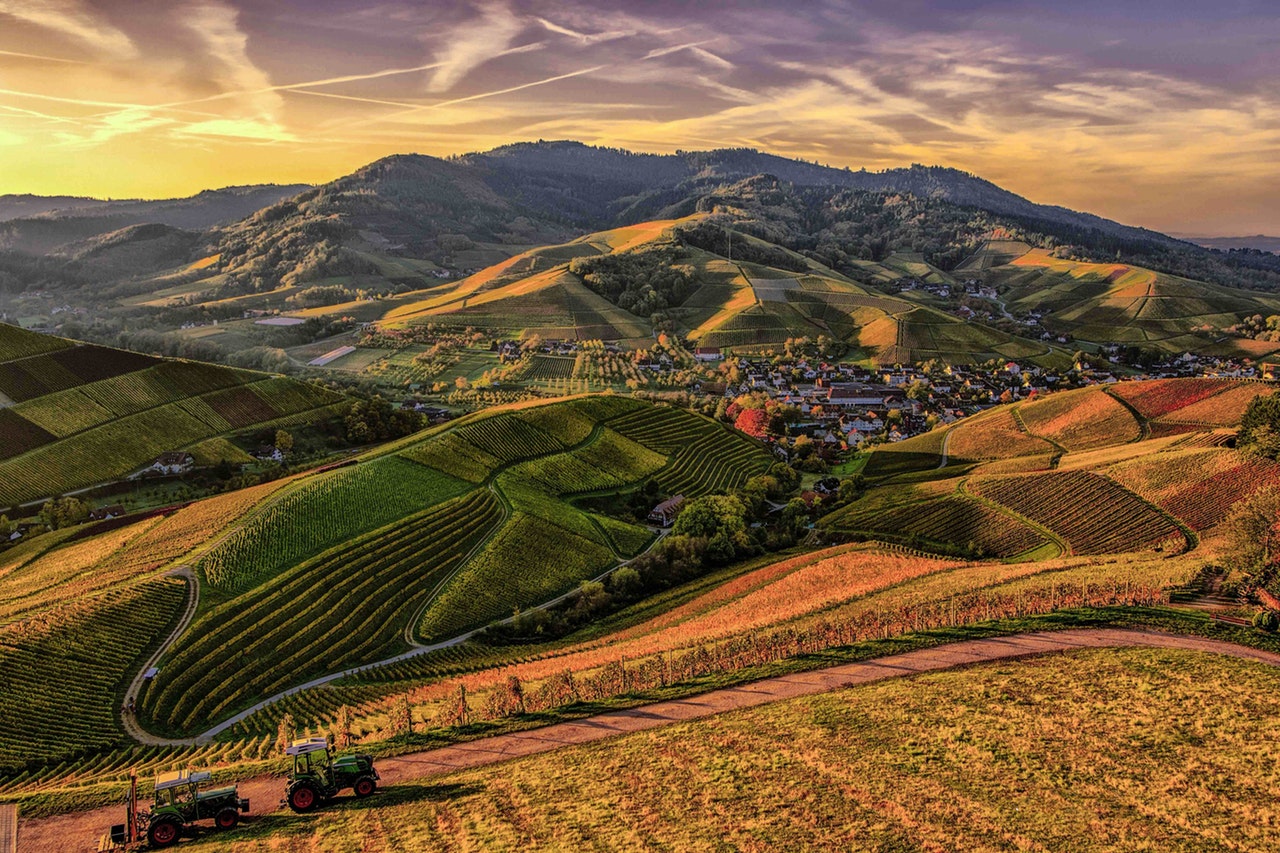 Sites: This Hill which is situated in the united kingdom. locals say it is one of the scariest and haunted places in the World (United Kingdom). It is a home of 12 Pendle Witches who were hanging at Lancaster Castle in the year 1612. The bodies of that witches were burn in that hill. This place is spooky and posses by the spirit of these witches. The Season of Halloween, many Ghost hunters and locals often climb the hill to catch the ghosts activity.
Pendle Hill Lancashire witches Story: All the witches were charged with the murders of many people by the use of witchcraft, one died while held in custody and rest are hanging in the hill ant that makes this hill one of the haunted places in the world. Name of the witches are
Anne Whittle ("Old Chattox")

Ann Redfearn

Elizabeth Device ("Squinting Lizzie")

Alice Nutter

Alison Device

James Device

Katherine Hewitt

Jane Bulcock

John Bulcock

Isobel Robey
Tip: Ensure you are with people who know the way or hire a guide.  Very windy on top of the hill to take a warm jacket.
Location: Lancashire, England, United Kingdom
Timing: Mon to Sun 10 AM to 8 PM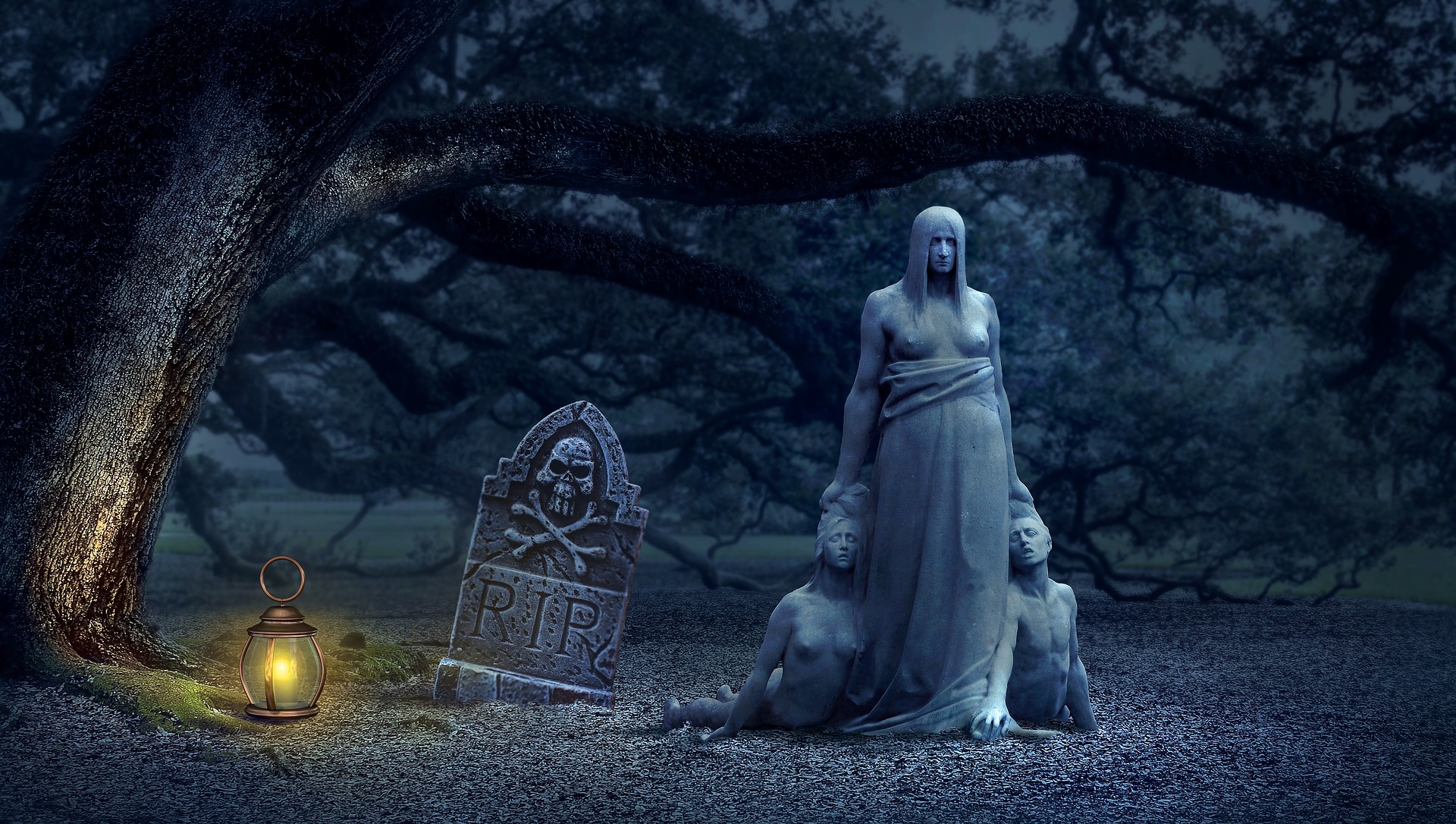 Haunted Places in United Kingdom
Chillin' at Chillingham Castle, Northumberland

Highgate Cemetery, London

Borley Rectory, Essex

Hampton Court Palace, London

Woodchester Mansion

Tower Of London

Greenwich Foot Tunnel

Skirrid Mountain Inn, Wales

St Briavels Castle, Gloucestershire

Glasgow Necropolis, Glasgow
You can also read which focus word on Famous Landmarks in the World
Ending Words:
In the above article, we talk about most hunted places in the world. These haunted places in the world are famous for its paranormal activities and possessed' destinations. Everyone knows the most hunted places in the world. you can watch this and exploring these destinations. Plan your horror thrills going on this Halloween trip. Let us know if you experienced any such spooky and scariest incident yourself ever in your life.
If you like this Article let us know your view in the comment below and doesn't forget to share, we'd love to hear your suggestion on which haunted places in the world you liked the most.