There are enough biggest festivals in the world to keep us happy all year long, no matter where you go around the world. Everyone loves to celebrate, and when it comes to a party, celebration, festivals offer something for every person.
I also enjoy learning about different countries and pick more destinations to add to my list. I believe that festivals are a great way to explore famous and new places in the world. Whether it's the arts, food, wine, culture, holidays, or religion you are into, there is a gathering some location. Here is a look at our "List" picks for the famous festivals and the biggest festivals in the world.
Religious Festivals

Best Cultural Festivals

Holiday Festivals

Best Music Festivals
Best Religious Festivals
Holi Festival, India

Boryeong Mud Festival, South Korea

San Fermin Festival, Spain

Oktoberfest, Munich, Germany

Ganesh Chaturthi, India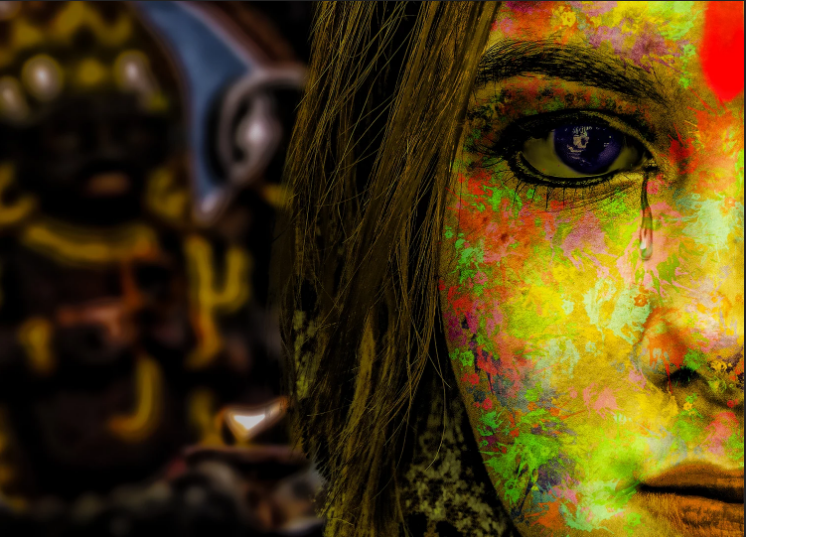 Holi is ancient, religious, and biggest festivals that take place around March in India, it is a festival of colors, it's a Hindu spring festival, it celebrates the win of good over evil. The best part about the celebration of Holi festival is that people gather on the streets, Parks and they throwing dry colors and water balloons which is full of color water, its a festival of love. If you are planning a trip to India around March, it is an amazing opportunity to join this colorful celebration. There are many places in India to celebrate Holi and each place has their unique take on the festivities.
Every people they alike delight in this ancient playful practice and will sing and dance in classic Bollywood music. After all the fun, enjoyment and excitement on the streets, the people will make some tasty Holi dishes.
Religious festivals in India
Dussehra – 8th October (Tuesday)

Navratri – From 29th September to 7th October (Monday)

Durga Puja – 7th October (Monday)

Janmashtami – 24th August (Saturday)

Ganesh Chaturthi – 2nd September (Monday)

Gurupurab – 12th November (Tuesday)

Rakshabandhan – 15th August (Thursday)

Eid Ul Fitr – 5th June (Wednesday)

Bihu – Begins on 13th April (Saturday)

Hemis – Begins on 11th July (Saturday)

Onam – Begins on 1st September (Sunday)

Christmas – 25th December (Wednesday)

Easter – 21st April (Sunday)

Baisakhi – 14th April (Sunday)

Maha Shivratri – 4th March (Monday)
When: Holi will begin on Wednesday, March 20 and ends on Thursday, March 21, 2019
Where: All over India
Must Read: Best Islands in the World
Boryeong Mud Festival, South Korea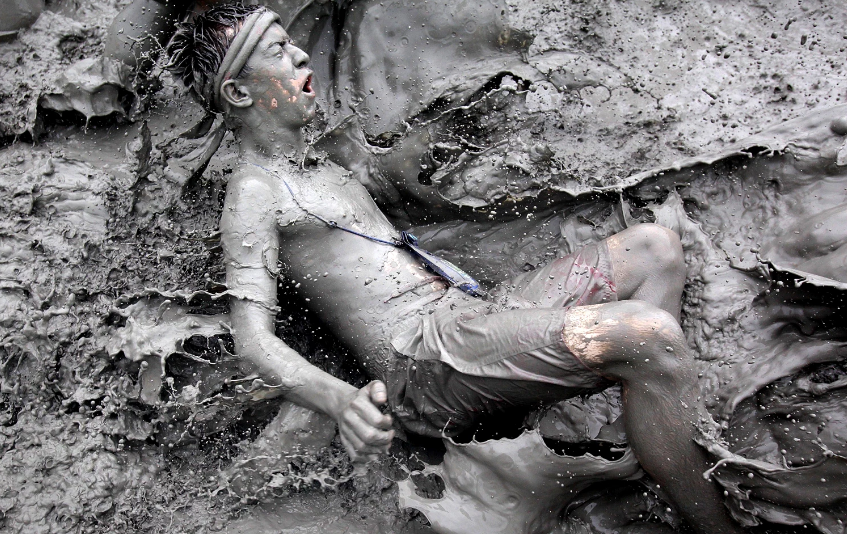 The Mud Festival is an annual and biggest festivals which takes place during the summer in Boryeong, the festival attract about 2.2 million visitors to Boryeong. The festival is originally conceived as a marketing vehicle for Boryeong mud cosmetics, the festival takes place over a period of around 2 weeks. This fantastic festival has gathered so much attention that in the last few years now thousands of people gather every summer in Boryeong to participate in the Mud Festival. Mud pools, mudslides, and many mud competition are among the attractions which are held every year at the seafront area. A large stage is erected on the seaside beach, for live music, competitions, and various other visual attractions, And this festival is closed with the biggest fireworks display.
Famous festivals in South Korea
Jinju Lantern Festival (October)

BIFF (Busan International Film Festival) (October)

Jinhae Cherry Blossom Festival (March to April)

Boryeong Mud Festival (July)

Hwacheon Sancheoneo Ice Festival (January to February)

Ultra Korea (June)

Busan Fireworks Festival (October)

Seongsan Sunrise Festival (December to January)

Busan One Asia Festiva (October)

Gwangju World Culture Kimchi Festival (May to December)
When: Friday, July 12,  – Sunday, July 21, 2019
Where: South Korea
San Fermin Festival, Spain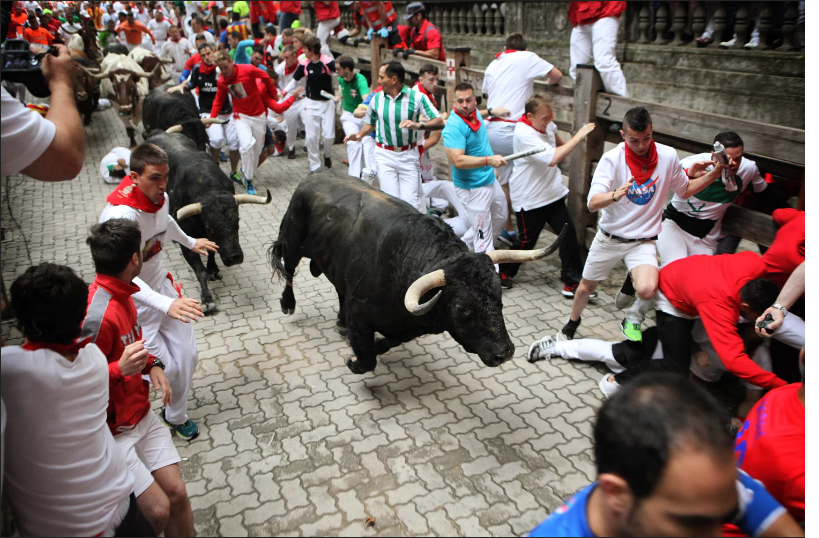 This festival which is the most popular and biggest festivals in the world for its famous "running of the bulls" through the streets of the old quarter by runners. This is the biggest festivals of July in Pamplona and it is a celebration devoted to San Fermin, the patron saint of Navarra. This is the cultural highlight centering on the atmosphere created by the mass gathering of people from all over the world. Every year, the Festival including "Running of the Bulls", attracts thousands of visitors to Pamplona, Spain, a festival is week long with very massive crowds in that city. They enjoy this festival with various fireworks, the running of the bulls, and many bullfights, drinks as well as foods. It is so dangerous and controversial festival even in this festival many people were injured.
Festivals in Spain
Las Fallas de Valencia (Festival of Fire)- March

Feria del Caballo (Horse Fair)- May

Semana Santa (Holy Week)- March

La Tamborrada (Drum Festival)- January

Feria de Málaga (August Fair in Malaga)- August

Carnival- February

Saint John's Eve- June

Feria de Abril (April Fair Of Seville)- April

The Wine Battle of Haro- June

International Gay Pride (Madrid)- July
When: July 6; (noon) Ends: July 14; (midnight)
Where:  Pamplona, Spain
You Can Also, Read About World Top Destination | Best cities in the world
Oktoberfest, Germany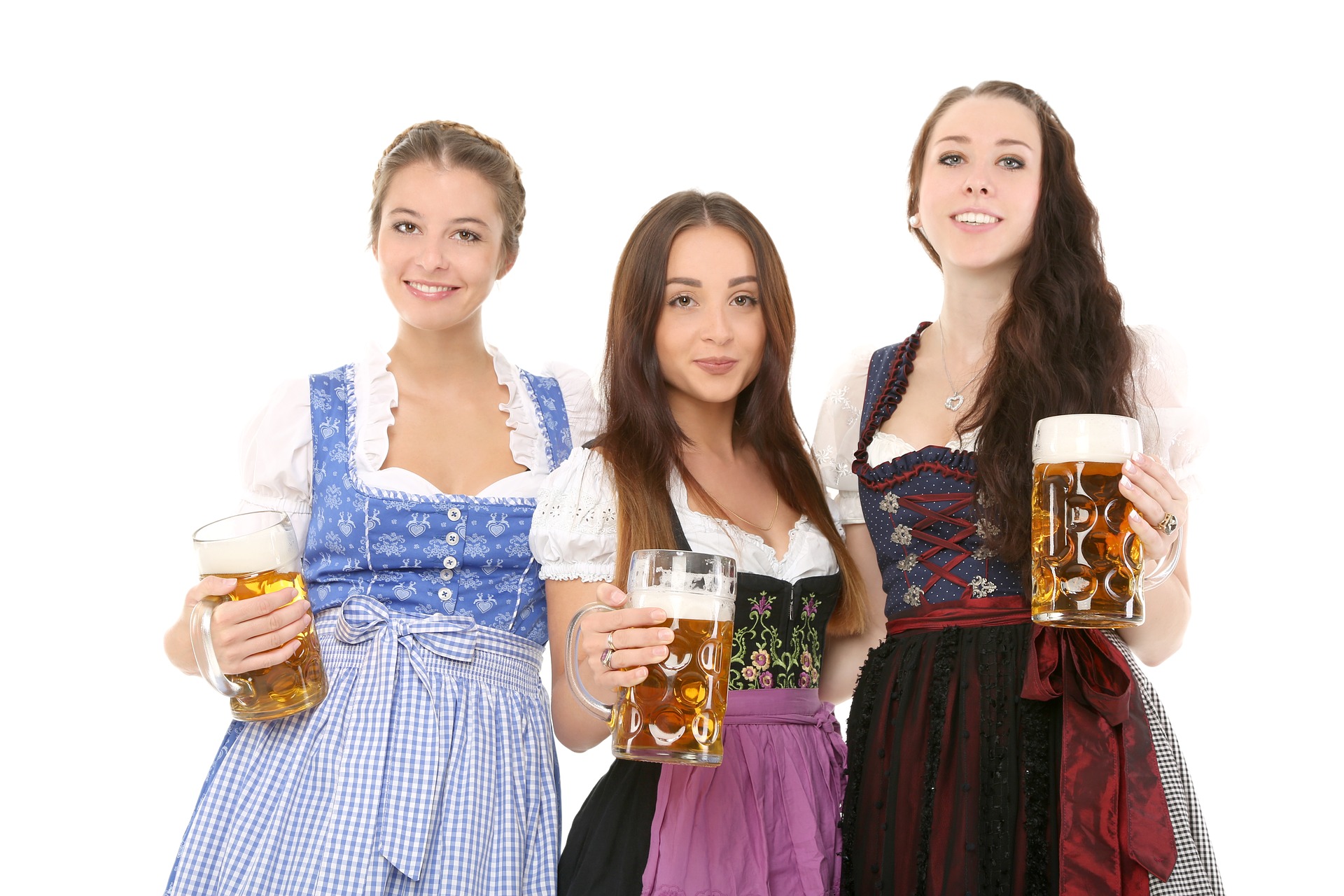 It is one of the most widely German recognized biggest festivals, Oktoberfest occurs in the month of September in Munich and is essentially famous and popular of the celebration of food and beer. There are various activities and vendors also, Oktoberfest is the world's largest and biggest festivals. It is around 16 to 18-day festival running from mid or late September to the first weekend in the month of October, with more than seven million people all around the world attending the event every year. It is an important part of Bavarian culture, and you may also enjoy many attractions, such as side stalls, amusement rides, and various games. Munich's original fair is the beer biggest festivals around the globe. In 2013, more than $96,178,668 worth of beer was served every day during the festival and events.
Festivals in Germany
DFB Pokal, Berlin

Karneval, Cologne- November

Asparagus- and Onionfest, Schwetzingen & Weimar- October

Reeperbahn, Hamburg

Berlinale, Berlin- February

Wurstmarkt, Bad Dürkheim

Walpurgisnacht, Heidelberg

Unity Day, Berlin- October

Hafengeburtstag, Hamburg

The Rhine in Flames Festival- April
When: Munich Oktoberfest will begin at 2:15 pm on Saturday, 21 September and ends on Sunday, 6 October 2019
Where: Munich, Germany
Ganesh Chaturthi, Mumbai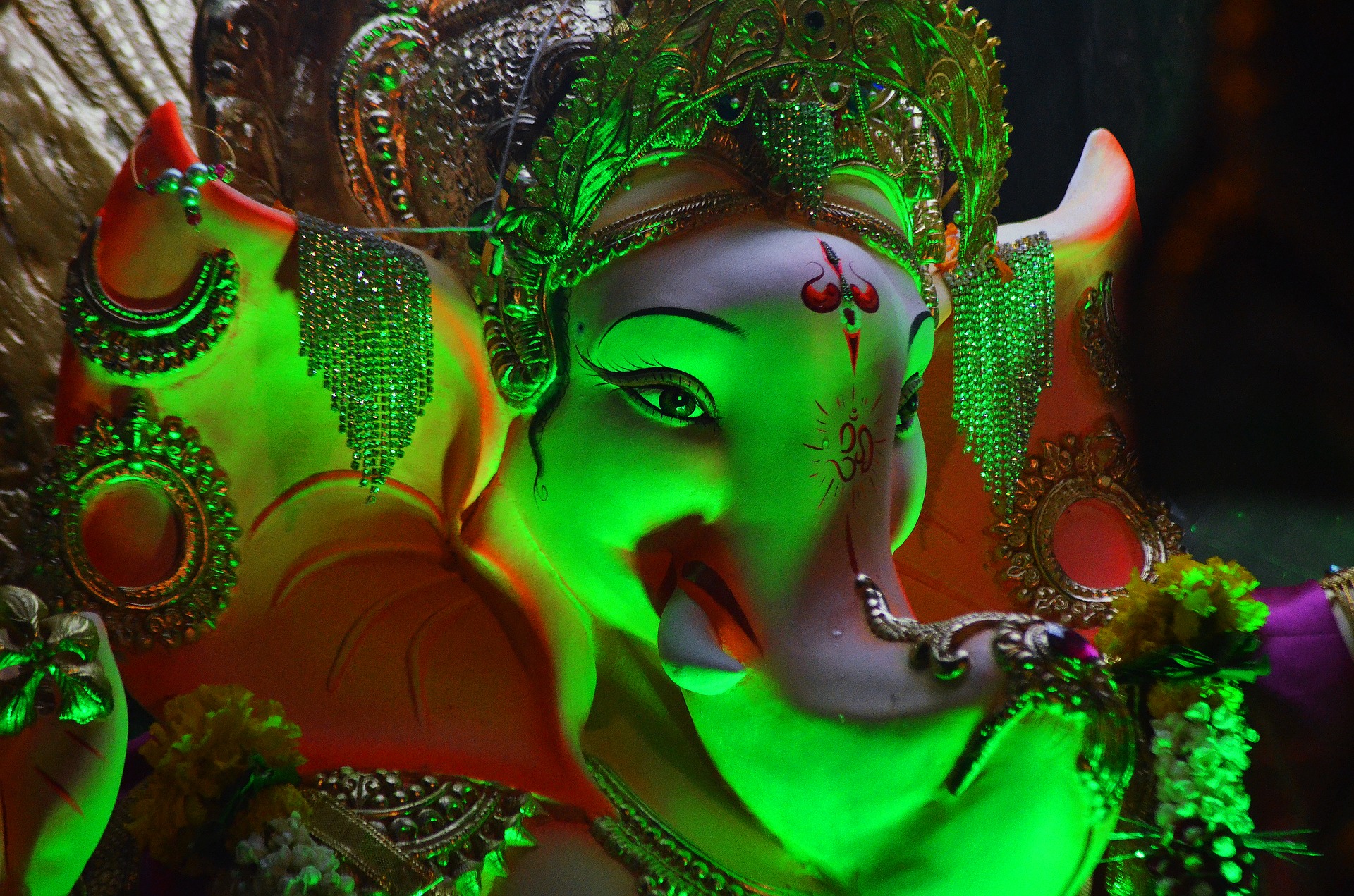 It is one of the famous, important and biggest festivals in Maharashtra. Before Lokmanya Tilak, Ganesh Chaturthi which is used to be a small celebration in every household by worshiping Lord Ganesh. In the year 1893, Lokmanya Tilak transformed it into a large, well we all organized domestic celebration. Since then it has become a big festival in Maharashtra and central India and has rapidly spread across south India and parts of east and north India. The 10-day event festival sees several cultural programs, dance, art craft sells and a grand procession at the end of the festivals.
Festivals in Maharashtra
Janmashtami Festival- August

Gudi Padwa Festival- 6 April

Narali Poornima- 15 August

Ellora Ajanta Festival- 13 January

Ashadhi Ekadashi- 12 July 2019

Mangala Gauri Pooja- August

Pola Festival- 1 August

Shivaji Jayanti- 19 February

Banganga Festival- 12 January

Vat Purnima- 3 June

Nag Panchami Festival- 5 August
When: Sep 2, 2019
Where: Mumbai, India
Best Cultural festivals
La Tomatina, Spain

Burning Man, Nevada

Carnival Rio De Janeiro, Brazil

New York Fashion Week, USA
You can also read which focus on Most Romantic Places in the World.
La Tomatina, Spain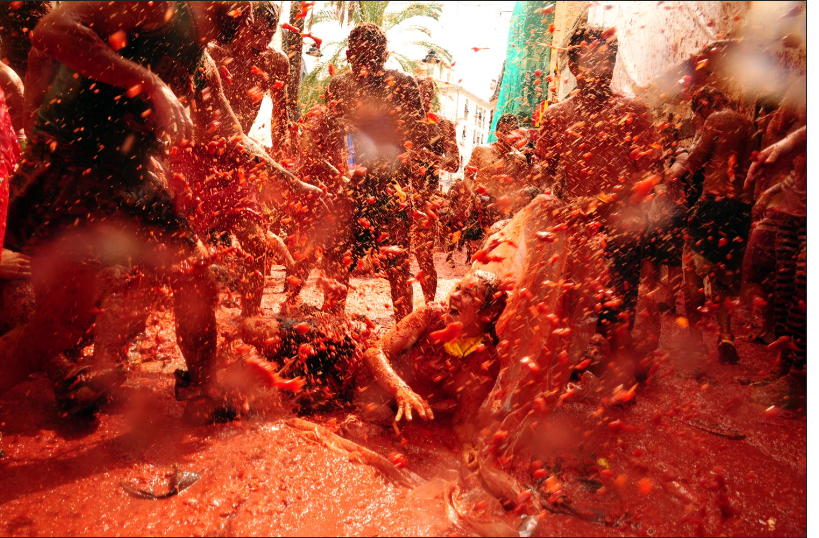 La Tomatina is one of the oldest and biggest festivals, it's also easily the messiest, coming off like the world's biggest food (Tomatoes) fight. This festival takes place in the Valencian town of Buñol (Spain), where 40 metric tons of tomatoes are thrown in a massive food-fight, giving 20,000 revelers their daily dose of vegetables. These biggest festivals are held on the last Wednesday of August, during the week of festivities of Buñol." In these festivals, people throw tomatoes to each other and get involved in tomato fight for enjoying and entertainment purpose only. There is some rule instruction of this festival is that do not throw any hard object, do not tear shirts or clothes, squash tomatoes before throwing them, keep some distance from the trucks.
When:  August 28, Wednesday, La Tomatina 2019.
Where: Buñol, Spain
Burning Man, Nevada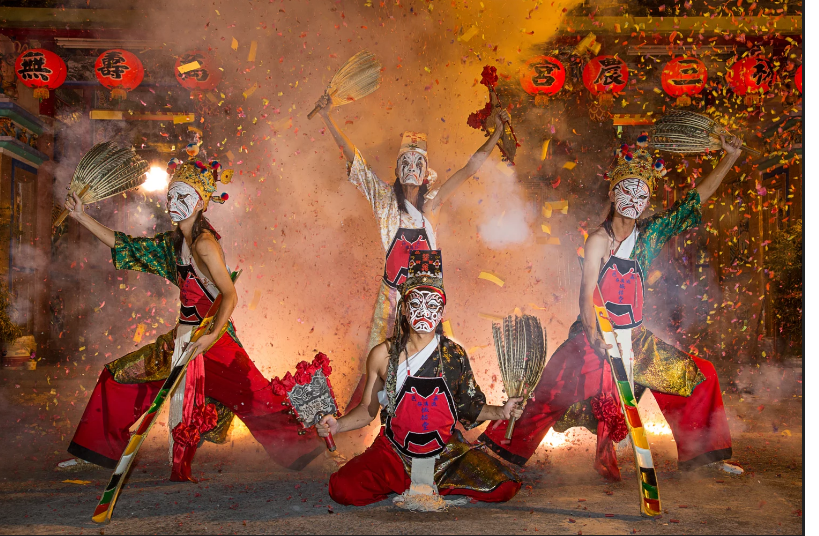 Burning Man is an annual event held in the Black Rock Desert in northern Nevada, USA. The festival starts on Monday before and ends on the day of the American Labor Day holiday. It is described by many participants as an experiment in community, radical self-expression, artwork, and radical self-reliance. These biggest festivals is organized by Black Rock City, LLC. Festival started in 1986 when Larry Harvey and his buddy Jerry James assembled an 8-foot tall large wooden figure and dragged it to San Francisco's Baker Beach. They lit it on fire, a curious crowd of around 20 people watched it burn, and thus one of the world's weirdest, wildest parties was born.
Festivals in Nevada
Virginia City St. Patrick's Day Parade- 17 March

Las Vegas City of Lights Jazz and

Reno Jazz Festival- April

Cinco de Mayo Festival- May

Helldorado Days- May

Reno River Festival- June

Reno Rodeo- June

Lake Tahoe Shakespeare Festival- August

Nevada Day- October

National Finals Rodeo- December
When: Burning Man will begin at 10 PM on Sunday, August 25 and ends on Monday, September 2, 2019.
Where: Nevada, USA
Also read: Famous Castles in the World
Carnival, Brazil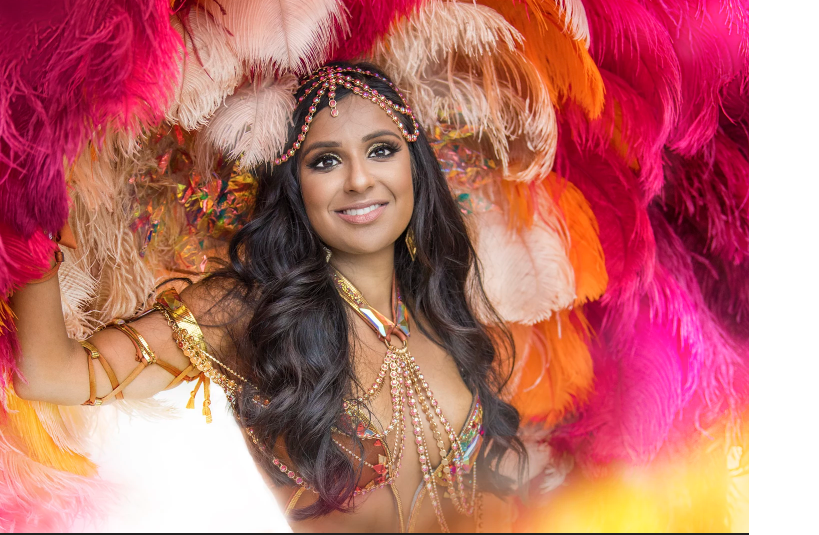 The Carnival in Rio de Janeiro is the largest carnival in the world, that takes place yearly before Lent. Around 2 million people swell the streets of Rio daily during the festival, drinking and sambaing their way through the city. If you want to enjoy something different and fun and be a part of a massive celebration, then I recommend you to add the Carnival in Rio de Janeiro. This is one of the unique and very entertaining and biggest festivals all over the world, it also attracts the media outlets including The Guardian and The New York Times. It is one of the biggest festivals in the world, Brazil Carnival is widely considered "the greatest show on Planet".
Festivals in Brazil
Parintins Folklore Festival

Festival de Cachaça

Lavagem do Bonfim, Salvador

Festa de Lemanja

Lollapalooza, Sao Paulo

The Brazilian Beer Festival

Brasil Sabor

Parintins Folklore Festival

Bauernfest

Cirio de Nazare
When: Carnival in Rio de Janeiro will begin at 3:00 AM on Saturday, March 2 and ends on Saturday, March 9, 2019.
Where:  Rio de Janeiro, Brazil; Lisbon, Portugal; Madrid, Spain; Las Vegas, Nevada
New York Fashion Week, USA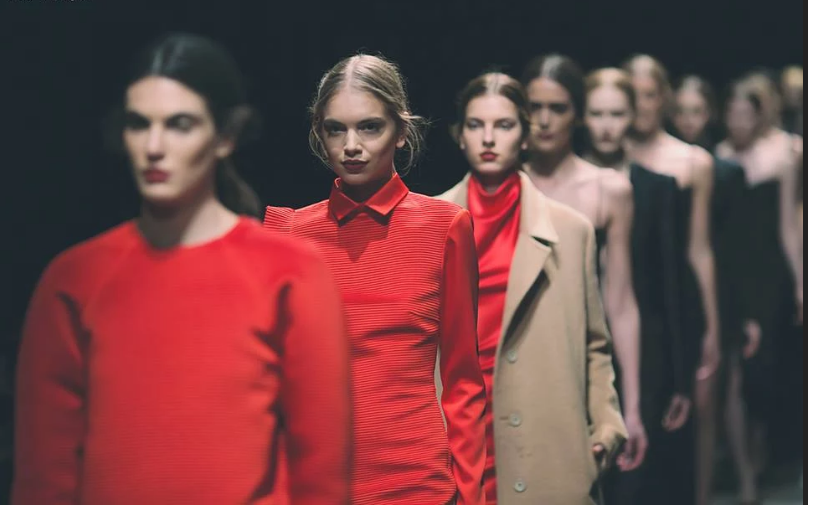 This week is fonded in 1943, New York Fashion Week was the first fashion week. NYFW gets many biggest festivals and more impressive festival every year and this year the Manhattan event is combining both the men's and women's shows. Couture Fashion Week presents multiple days of couture and luxury fashion events twice a year in NYC. Each show and event time presents different design and designer. Its a world class entertainment shows that includes Parties with dinner and drinks and many more.
Festivals in usa
Mesquite Hot Air Balloon Festival- 25 January

Festa Junina

Coney Island Mermaid Parade

How Weird Street Faire

Sawdust Art Festival

New York's Village Halloween Parade

Porcupine Freedom Festival

ComFest

Houston Beer Fest

Little Italy Festival
When: NY Fashion Week 2019 Dates:
January 2019
LONDON MEN'S
PITTI (MENSWEAR TRADESHOW IN FLORENCE)
MILAN MEN'S
PARIS MEN'S
PARIS HAUTE COUTURE
Where: New York, USA
Suggested Read: Best Places to Visit in New York
Best Holiday Festivals
St. Patrick's Day,  New York

Diwali Festival, India

Songkran Water Festival, Thailand
St. Patrick's Day,  New York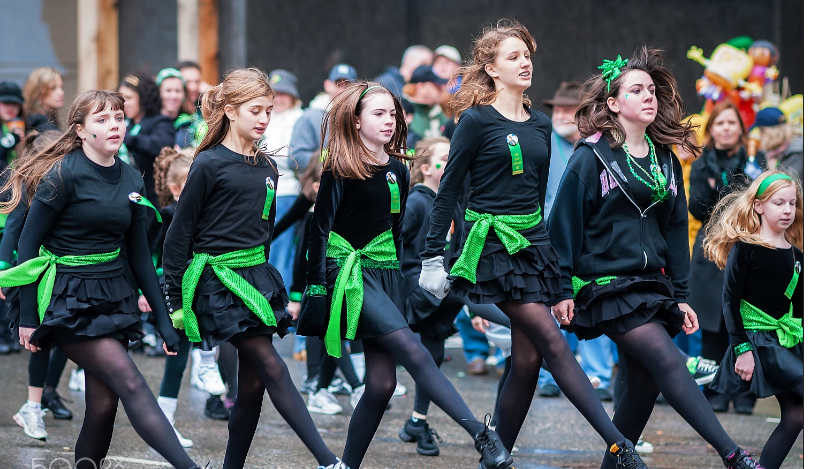 The Festival of Saint Patrick is a cultural and religious holiday which is celebrated on 17 March, it has taken place in New York City. S.Patrick the most commonly recognized and biggest festivals of the patron saints of Ireland, It is observed by the Catholic Church, the Anglican Communion, the Eastern Orthodox Church. On this day, the city turns into green, many people paint green on their faces. The Irish pubs are packed and many other nationalities who celebrate this fun holiday festival. Many Irish bake this traditional soda bread on this festival. It is a bread made of raisins, sugar, baking powder, baking soda, flour, and salt. It is one of the most fun days in New York City, USA every year when the whole city turns into a big green party and many people get drunk on this spacious festival.
Festivals in usa
Philadelphia Flower Show

Apple Festival

Spirit of America Festival

Fantasia Fair

Festival LifeLight

Trenton Computer Festival

World Science Festival

Dragging the Gut Festival

Florida food festivals

Half Moon Bay Art and Pumpkin Festival
When: Sunday, March 17 Saint Patrick's Day 2019
Where: Dublin, Ireland & New York – USA
Diwali Festival, India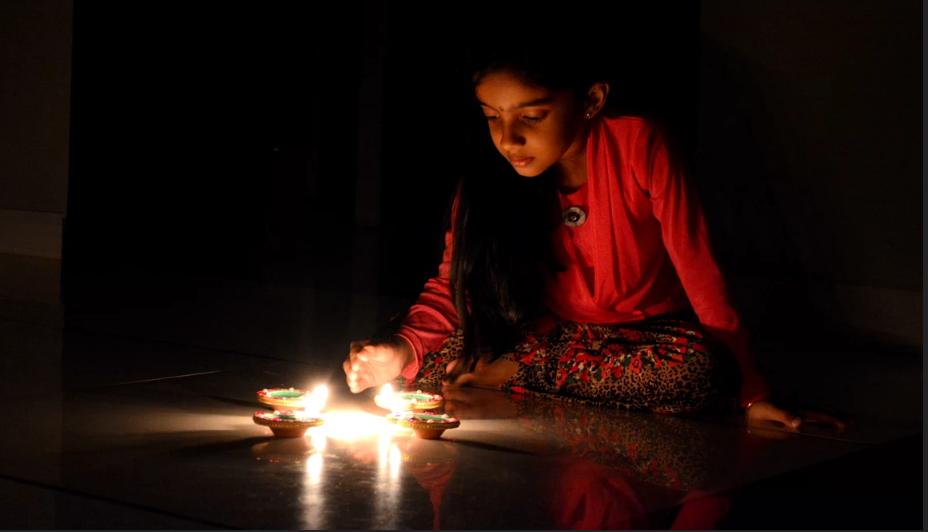 Biggest Festival of India, the festival of lights is called Diwali and it is one of the famous, popular, important and biggest festivals in Hindu culture. in the Hindu calendar, as it is a celebration of light overcoming darkness and also sees in the Hindu New Year calendar. During the new moon, businesses, homes and even rivers are covered with full of lights, candles and lanterns and many varieties of a small light. Before the final family feasts, colorful fireworks fill the night skies. Today Diwali is not an ancient Hindu Festivals that is celebrated to mark a victory of light over dark, knowledge over ignorance, good over evil, and hope over despair but has also religious significance in Jainism and Sikhism religions also.
When: Oct 27, 2019
Where: All over India
Songkran Water Festival, Thailand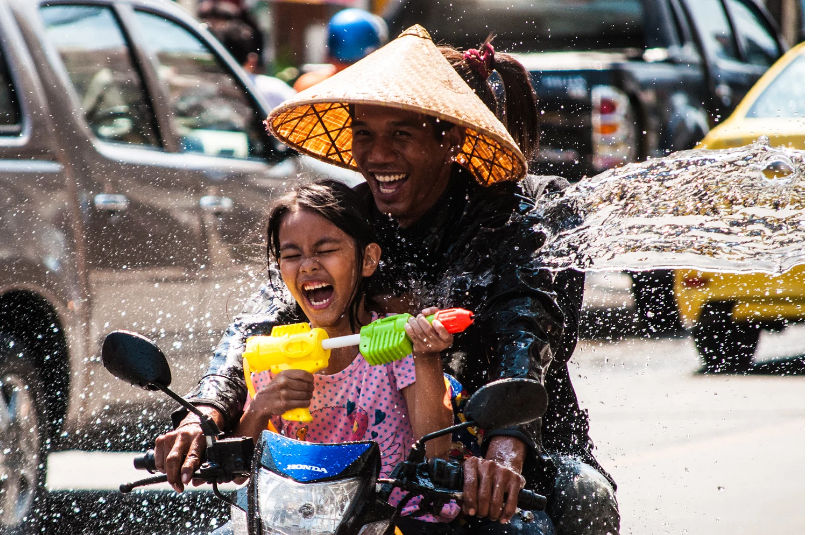 A festival of the Thai New Year, Songkran Festival is commonly three days in length and is viewed as the nation's most essential open occasion. The occasion likewise indicates the finish of the area's dry season, Natives snatch anything they can get their hands on water firearms, hoses, even pails to ready to soak their friends and take part in a full-scale water war. While most likely one of the coolest things to be a piece of while traveling in Thailand, know that sightseers particularly are focused with super cold water and should head into the fight with their diversion face on.
Festivals in Thailand
Lantern Festival (Yi Peng)

Rocket Festival (Boon Bang Fai)

Buffalo Racing Festival (Wing Kwai)

Lopburi Monkey Banquet

Vegetarian Festival

Wonderfruit Music and Arts Festival

Chinese New Year

Candle Festival

Songkran
When: Songkran in Thailand will begin on Saturday, April 13 and ends on Monday, April 15, 2019
Where: Chiang Mai, Thailand
Best Music Festivals
Tomorrowland, Belgium

Exit Festival, Serbia

Earth Garden, Malta
Tomorrowland Festival, Belgium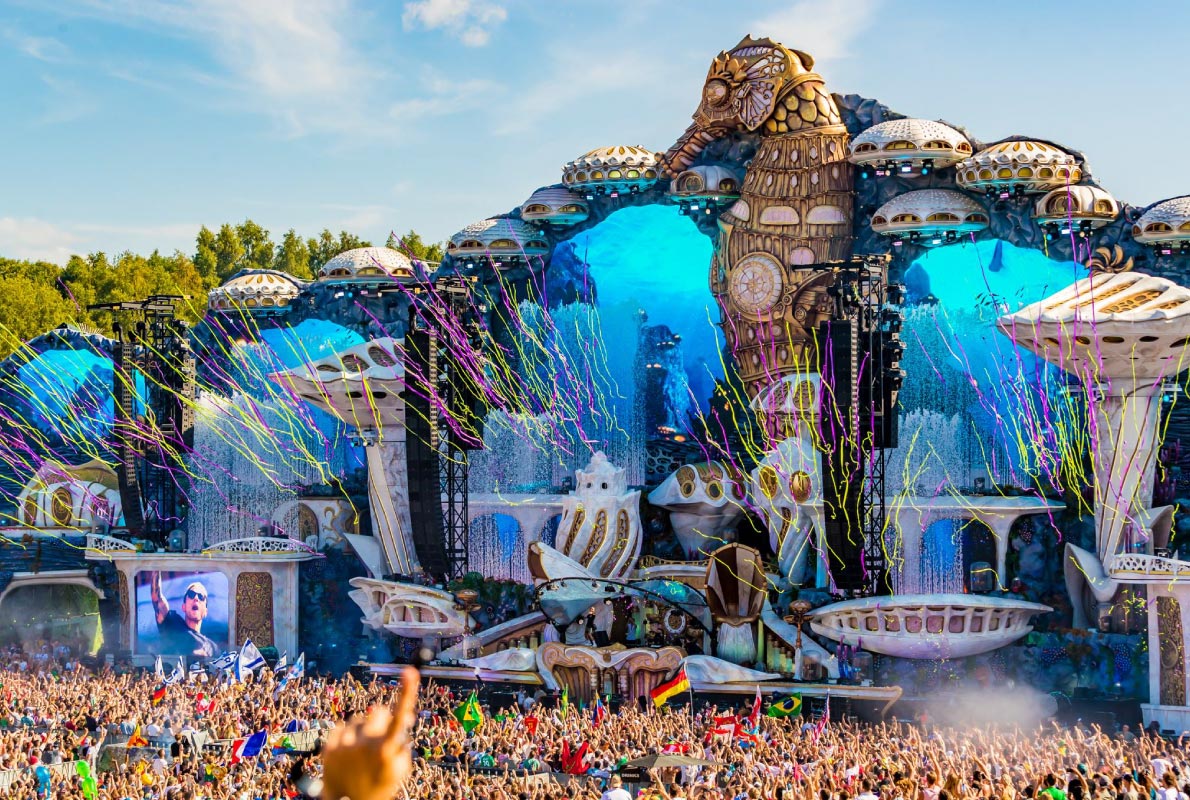 Tomorrowland Festival is an electronic dance music festivals and its a biggest festivals which are held in the boom, Belgium. This festival is first held in 2005 and now it becomes one of the world's largest and most notable music festivals all over the world. It currently extends more than 2 ends of the week and for the most part, moves out in minutes. Each year around 100,000 visitors flocks to Belgium to dance and enjoy the day and night. More than hundreds of electronic music DJ's take the various artfully built stages at Tomorrowland. The 2016 lineup is still in progress, but in 2015, Tomorrowland brought in names like Alesso, David Guetta, Avicii, Steve Aoki, Martin Garrix, Dillon Francis, Tiesto, etc.
Festivals in Belgium
Rock Werchter 5 – 8 July

Gentse Feesten 13 – 22 July

Brussels Summer Festival 14 – 18 August

Laundry Day 1 September

Tomorrowland 20 – 22 July

Pukkelpop 15 – 18 August

Ommegang Festival 4 – 6 July

Boombal Festival

Rock Werchter

Carnaval De Binche
When: 19-21 July & 26-28 July 2019
Where: Boom, Belgium
Exit Festival, Serbia
Leave Festival has a quite amazing history; it was established in 2000 as an understudy development to dissent and battle for majority rules system in Serbia. It's been visited by more than two million people from in excess of 60 nations. Just as the music, There's a games zone, chill zones, a zip line, and a 3D move field, it is another world-famous music festival and one of the most recognized biggest festivals. It has many electronic, rock, metal, hip hop/rap, reggae, and punk music. Festival has been held every year since 2000 and takes place at the Petrovaradin Fortress. In 2016, Exit will be bringing in big artists like Wiz Khalifa, Ellie Goulding, David Guetta, Bastille, Nicky Romero, etc.
Festivals in Serbia
Cinema City Film Festival

Guča Trumpet Festival

EXIT Festival

Nišville

Guča Trumpet Festival

Belgrade Beer Festival

Leskovac Grill Festival

Festival of Street Musicians

Belgrade Music Festival

Roštiljijada
When: EXIT will begin on Thursday, July 4 and ends on Sunday, July 7, 2019
Where: Novi Sad, Serbia
Earth Garden, Malta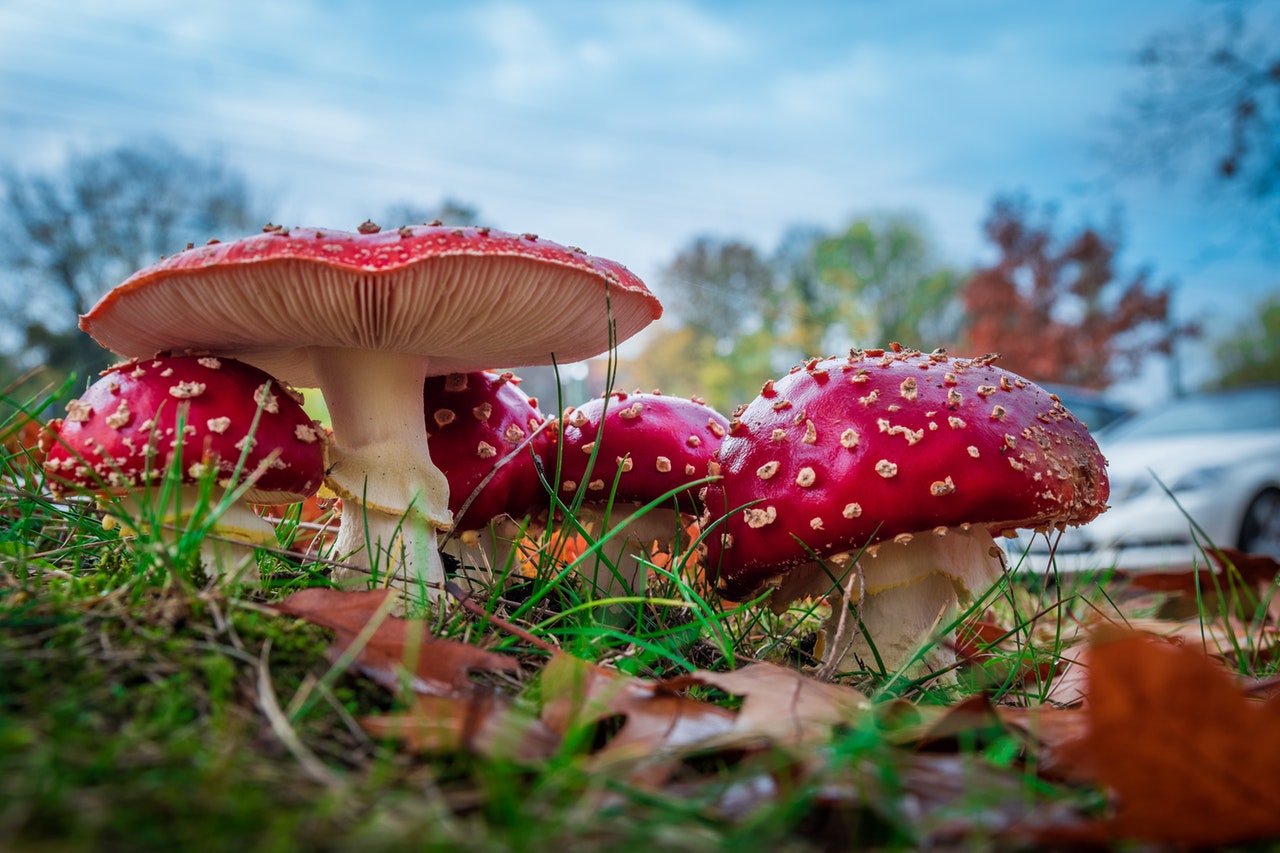 Earth Garden Festival which is held in Malta, its the largest alternative music Festival held annually at the National park in Ta' Qali, Malta. This biggest festivals features 5 music stages and over more than 100 acts playing various genres including Funk, World Music, Ska, Reggae, Dub, Hip-Hop, Psy-Trance, Techno, House, Electro, Drum 'n' bass and many more. The Festival offers naturally shaded campsites, a healing and workshop area, an international food court, an Ethnic Market and a Kid's area also. This Festival has 4 different stages, over 70 international live acts, DJ's, and second largest camping sites.
Festivals in Malta
Maltese Carnival

Malta International Fireworks Festival

GhanaFest

Malta Jazz Festival

Glitch Festival

The Gin Fair

Earth Garden Festival

Notte Bianca

The Strawberry Festival

The Potato Festival
When: Thu, May 30, 2019 – Mon, Jun 3, 2019
Where: Malta, Europe
You Can Also, Read About World Top Destination | Best cities in the world
Conclusion:
If you are one of those explorers who love to learn new things and experience different religions and cultures, then you are just like me. I am always glad to share some good information about the places. Here you can go through many best Religious Festivals, best Cultural Festivals, best Holiday Festivals, and best Music Festivals as well. A complete world biggest festivals lists to help you decide which of the Best and famous Festivals in the World to visit!
If you like this Article let us know your view in the comment below and doesn't forget to share, we'd love to hear your suggestion on which Biggest festivals in the world you liked the most. Let us know which ones you'll be visiting – and give us your reviews when you get back!