Islands some of the most beautiful havens in the world. When it comes to vacation destinations there are so many best islands in the world to choose from. The list of best islands in the world with their breathtaking views, world-class cooking, hidden treasures, and awesome things to do in the best islands in the world— are by far the world's finest. We've achieved peak wanderlust.
Oh, and just to make your vacation planning just a little easier, we've also suggested a hotel in each place. We're always dreaming of our next trip, and looking at these unbelievable islands. Get ready to be blown away by the best islands in the world.
Spend some time with your beloved islands are some of the most sought places in the world these days, with white sandy beaches, crystal clear water and a lot of activities. As most of you have been searching for the best islands in the world to visit this time. let's make it easier for you and your family with our some list of the exotic island which is a must visit for you.
List of Best islands in the world
Bali, Indonesia
The Maldives, Indian Ocean
Fiji Islands, South Pacific Ocean
Santorini, Greece
Andaman & Nicobar Islands, India
Bali, Indonesia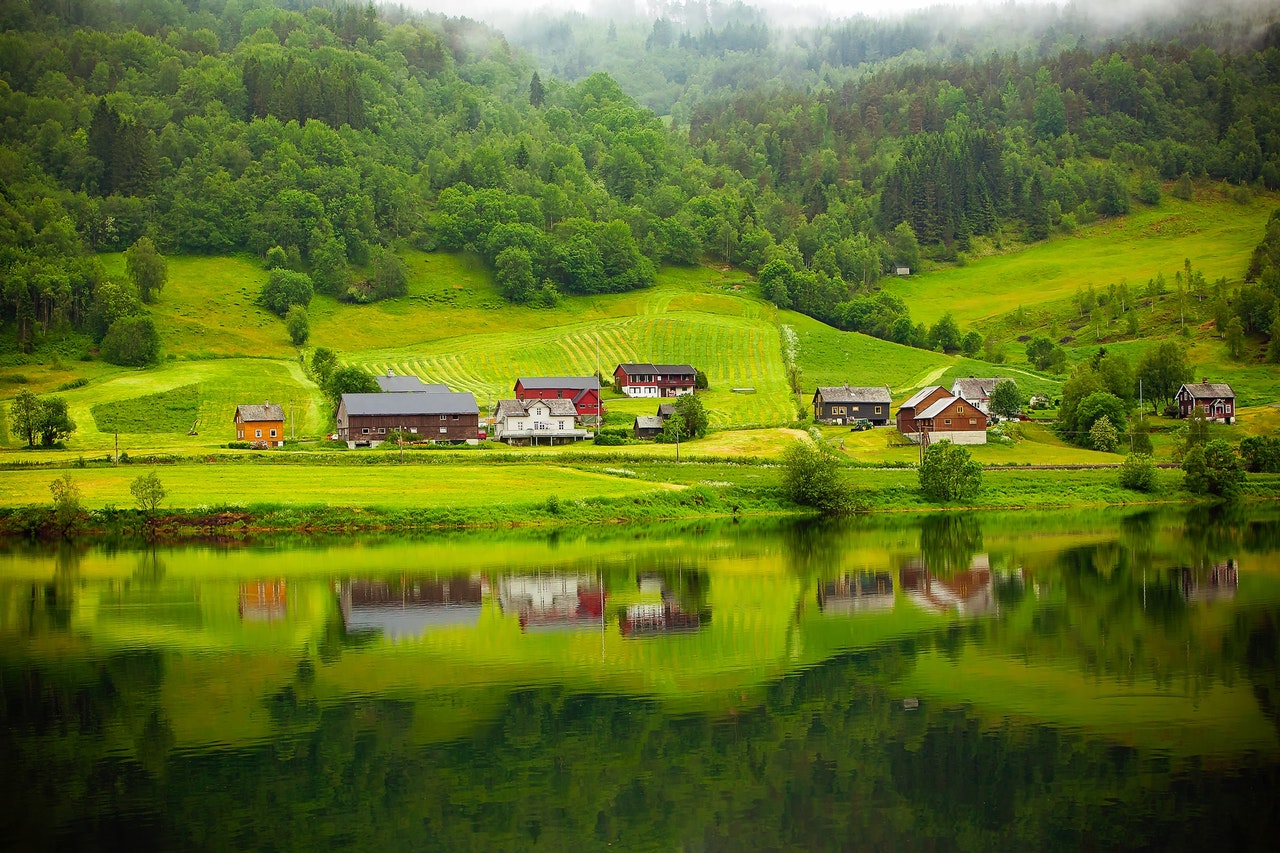 The Bali island, often named "the island of the gods" is one of the most famous and popular travel destination and the best islands in the world as well for many years. With its landscape of hills and mountain, lush rice terraces, sandy beaches, coral reefs, ancient monuments, a sacred forest, towering volcanoes and many more things that make Bali a unique and iconic breathtaking destination.
Island has more than 10,000 intricate temples, including Pura temple and Uluwatu sea temple. The beauty of Bali satisfie every traveler. Experience Scuba dive with the 500 Bali coral species and explore the floating spring water gardens or boat to neighboring islands.
Things to do in Bali
Uluwatu Temple

Tirta Empul Temple

Kuta

Tegalalang Rice Terrace

Waterbom

Periuk Bali Cooking Class

Celebrity Bike Tours
Best Hotels in Bali
Four Seasons Resort Bali at Sayan

Jamahal Private Resort and Spa

Kelapa Retreat & Spa

Plataran Canggu Bali Resort and Spa

The Samaya Seminyak
Peak Time: Island Bali can be the best exploring during the months of April to October.
Getting there: Most international airlines fly to Bali from hubs in Singapore, Kuala Lumpur, and Hong Kong.
Suggested Read: Best Places to Visit in New York
Maldives, Indian Ocean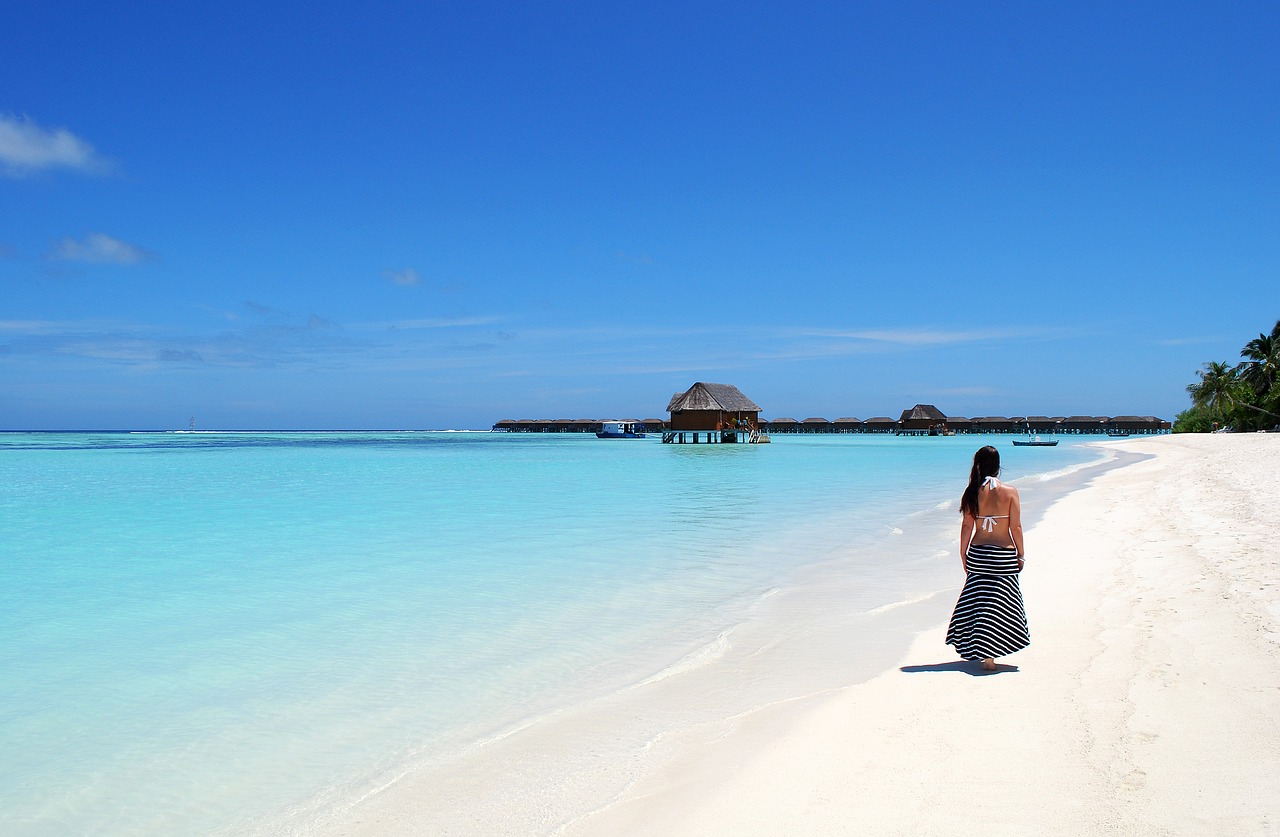 The Maldives is a tropical nation in the Indian ocean, which are made up of more than 1,000 coral islands. Get ready to fall in love with natural Beauty Bali. It is known for its beautiful beaches. In that beaches, sads is whites as the smiles of the locals, where fish swim happily in the warm waters.
You Enjoy Experience in the underwater display while dining at 5.8 Undersea Restaurant, and of course an amazing marine. You surprised by the variety of activities in the Maldives. Take dive deep into some of the most renowned diving sites worldwide. The Maldives is one of the most sought after tropical destinations in the world and one of the best islands in the world.
Things to do in the Maldives
Scuba Diving and Snorkeling

Male' Fish Market

Maldives Spas

Maldive Victory

Hukuru Miskiiy
Best Hotels in the Maldives
Adaaran Prestige Water Villas

Anantara Veli Maldives Resort

Baros Maldives

Central Boutique Inn

Mirihi Island Resort

Taj Exotica Resort And Spa

Maafushivaru
Peak Time: Island Maldives can be the best exploring during the months of April to October.
Getting there: Fly into Malé's international airport and transfer there to the appropriate resort or hotels.
Fiji, South Pacific Ocean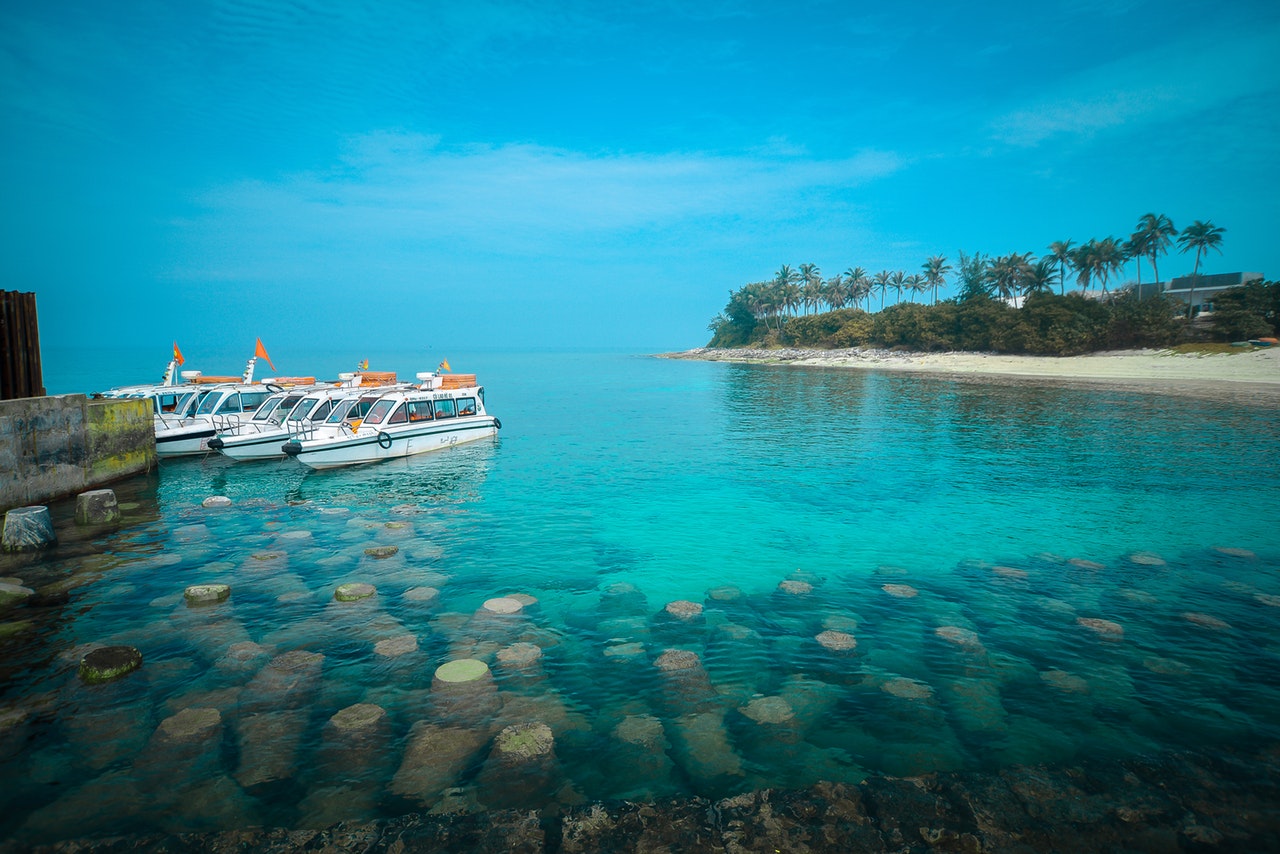 The South Pacific archipelago of the Fiji islands is blessed with pure white sand and blue crystal waters, making a perfect location for romance or relaxation. There are many activities to do in Fiji, from natural excursions to watersports, boat trips, this island is the perfect trip to enjoy natural beauty from Mountains and mangroves to rivers.
Here are over 300 islands, there is a good chance to visit this island. Fiji is a fantasy dream for all, with white sand beaches. This island is one of the best islands in the world and one of the most loved tourist destinations.
Things to do in Fiji
Coral Coast

Fiji Museum

Firewalking Ceremony

Mamanucas

The Yasawas

Mamanucas

Taveuni
Best Hotels in Fiji
Radisson Blu Resort Fiji Denarau Island

Sheraton Denarau Villas

Hilton Fiji Beach Resort and Spa

Shangri-La's Fijian Resort & Spa

Sheraton Fiji Resort

Sofitel Fiji Resort And Spa

Holiday Inn Suva
Peak Time: The Island can enjoy during the months from late October to early November.
Getting there: Most international travelers fly into major airports like Nadi International and Nausori Airport.
You Can Also, Read About World Top Destination | Best cities in the world
Santorini, Greece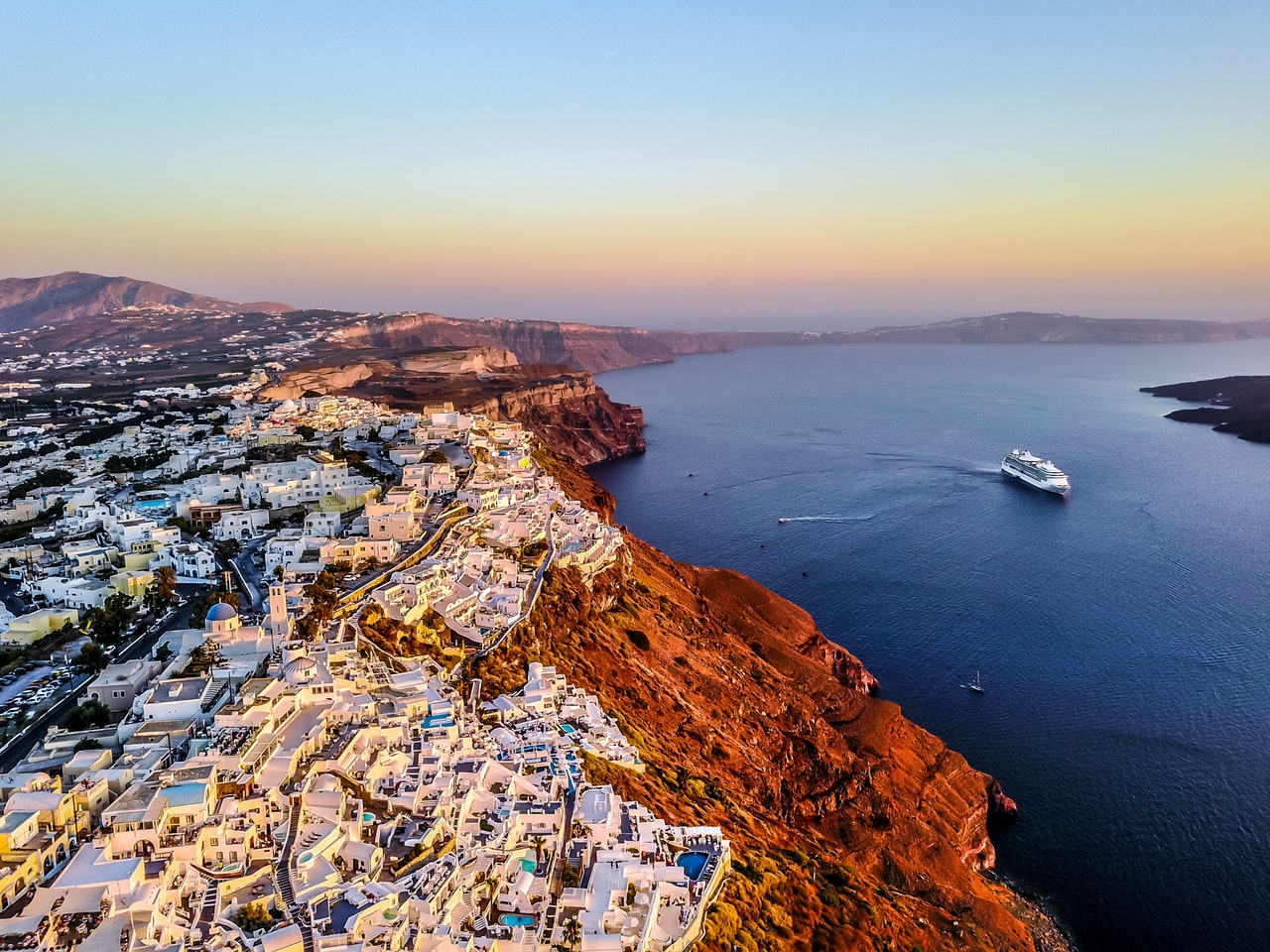 This island is one of the most famous islands and Best Islands in the World in Greece, Santorini combines amazing beaches, resorts, hotels, ancient cities, volcanic landscapes, and delicious mouthwatering local food and drinks. Enjoy this amazing and beautiful island and all the amazing things to do on these islands.
This island has majestic black and red sands, twinkling waters Santorini is definitely the dream destination for every traveler. As for the couples and lovers and the honeymooners, this is just like paradise. you can enjoy some exciting beach activities or just hit the roads meeting new or local people and exploring the nearby location.
Firá and Oia are the island's most picturizing, and pricey, destinations, and Oia ranks the most photography locations in the world. santorini is red, black and white beaches. Iconic white color buildings with stair step up the hillside overlooking the sea. These all views will make you never want to leave the island.
Things to do in Santorini
Kamari Beach

Amoudi Bay

Fira to Oia Hike

Red Beach

Ancient Akrotiri

Museum of Prehistoric Thera
Best Hotels in Santorini
Katikies Hotel

Canaves Oia Santorini

Andronis Luxury Suites

View All Photos

Vedema, A Luxury Collection Resort

Perivolas

Cavo Bianco Resort
Peak time: Santorini Island can be best enjoyed during the months of April, May, October, and early November.
Getting there: Travelers fly into Santorini (Thira) Island National Airport (JTR).
Andaman & Nicobar Islands, India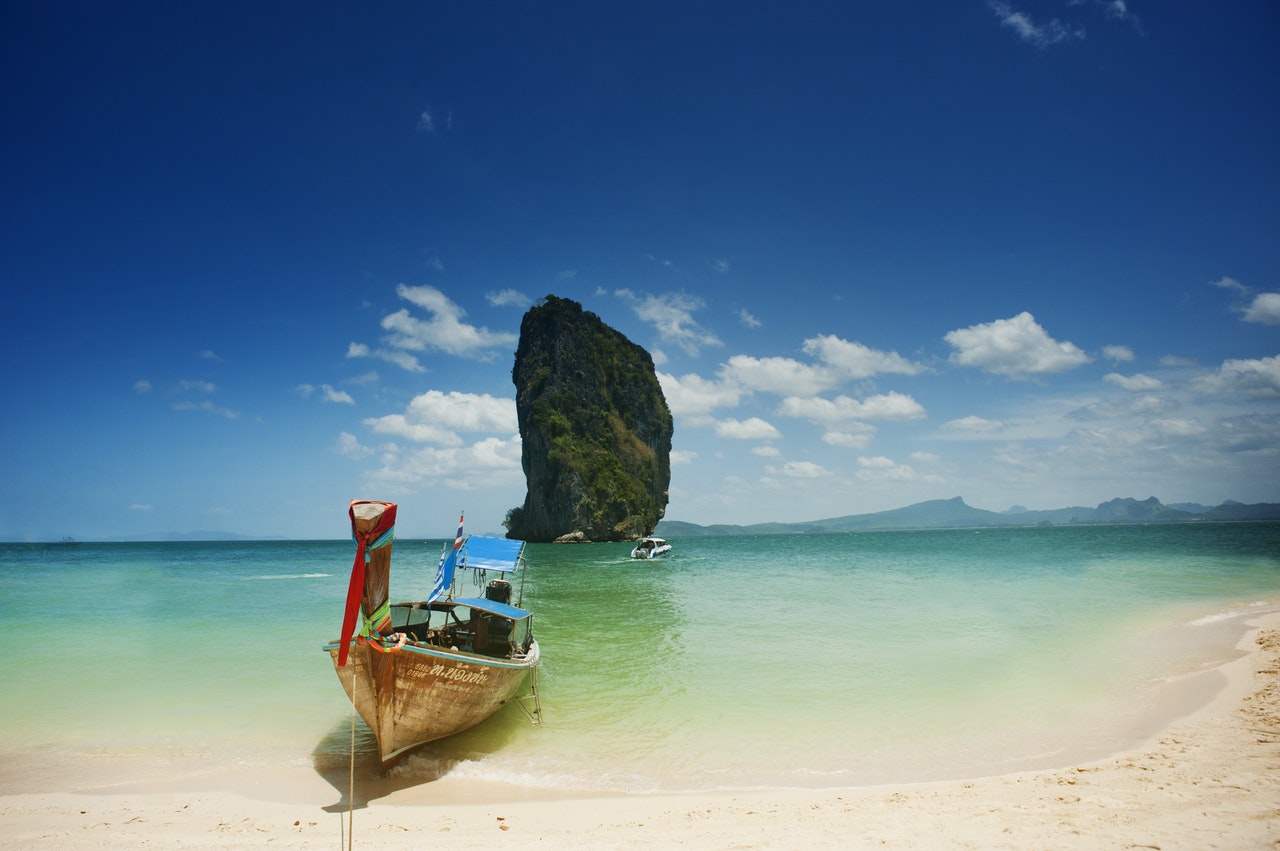 The Andaman & Nicobar Islands is a stunning archipelago which is situated in the Bay of Bengal which is famous for its elephants diving into the sea. Its sparkling and warm waters and beautiful amazing beaches make the islands a perfect escape from the busy modern life. This island is one of the seven union territories of India.
Andaman and Nicobar have around 300 islands are known for their palm-lined, white-sand beaches, mangroves and tropical rainforests. The Andaman & Nicobar Islands is one of the Best Islands in the World.
Things to do in Andaman & Nicobar Islands
Snorkeling, North Bay & Elephant Beach

Witnessing Bioluminescence, Havelock Island

Scuba Diving

Riding a Banana Boat, Port Blair

Trying the Glass Bottom Boat ride

Parasailing, Havelock Island

Swimming with Elephants, Havelock Island

Traveling in a Sea Plane
Best Hotels in Andaman & Nicobar Islands
SeaShell, Havelock

Havelock Island Beach Resort

Summer Sands Beach Resort

Blue Bird Resort

Andaman Castle

Kokari Guest House

Andaman Shores
Peak time: The best time to plan a vacation, travelers can be visited during any month, or between October to May.
Getting there: Travelers Fly into Deboard at Vir Savarkar Airport in Port Blair.
Must Read: Las Vegas City | Entertainment City
Best Islands in the world for Honeymoon
A honeymoon is a dream come true vacation in your Life. A long-awaited one that marks the beginning of a love life long journey of togetherness. Here are some Lists….that lovebirds can visit. and the best islands in the world for Honeymoon.
Bali

Maldives

Kauai

Bora Bora

South Island

Motu Tetaraire Private Island

Dolphin Island

Phi Phi

Mauritius

Seychelles
Best Resort Islands  in the world
we've picked some of the world's most stunning island resorts where you can stay.
Soneva Jani (Maldives) …

The Naka Island, (Phuket, Thailand) …

The Cliff Hotel (Jamaica) …

Cavo Tagoo (Mykonos, Greece) …

Belmond La Samanna (St. Martin) …

Nihi Sumba (Sumba Island, Indonesia) …

North Island (Seychelles) …

CéBlue Villas and Beach Resort (Anguilla)

Lacaula Island (Fiji)
Anantara Medjumbe Island Resort (Mozambique)
Best party islands in the world
Everyone from now and then, if you're 21 or 61, you have craved a big night out with your family and friends, the kind where you have a great cocktail, meet the new person, dance at midnight, and feel a little more alive. According to this all activities, these islands offer the best vibe—perfect for New Year's Eve, but really, any time of year.
Bali, Indonesia

Phi Phi Islands, Thailand

Oahu, Hawaii

Koh Samui, Thailand

Phuket, Thailand

Key West, Florida

Ko Pha Ngan, Thailand

Ilha de Santa Catarina, Brazil

Ibiza, Spain

Boracay, Philippines

Ios, Greece

Magaluf, Mallorca

The British Virgin Islands

Ayia Napa, Cyprus

Pag, Croatia

Santorini, Greece

Patong Beach, Thailand
You can also read which focus on Safari Holidays in Africa
Brief summary:
Above in this, Article we acquired some of the best islands in the world. If you are looking for an exotic location this is the best islands to visit. Islands are the coziest places in the world, go through this incredible breathtaking islands around the world. Make your trip to any of these best islands in the world and start packing your bags. I am definitely sure you will actually say 'Let's run away to this islands for a different life' after going through the list.
If you like this Article let us know your view in the comment below and doesn't forget to share, we'd love to hear your suggestion on which Best islands in the world you liked the most.